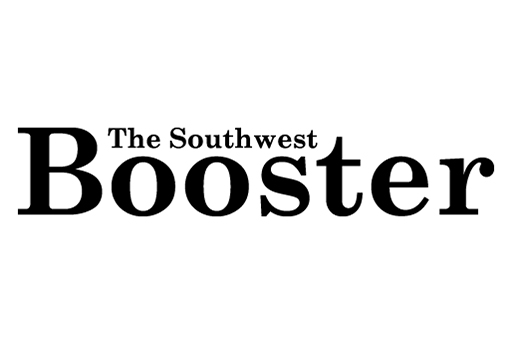 Martial artists now have another option to ply their craft in Swift Current with the debut of Velocity Taekwondo & Self Defense.
The school, which is located in Unit 4A of 701 Robert Street East, is holding a grand opening on August 17 from 4-8 p.m. and then lessons will begin the following day.
The Velocity instructors are third degree black belt Allen Graves, first degree black belt Jesse Hir, and first degree black belt Tyneka Hir.
"I guess myself and my co-owners – Tyneka Hir and her husband Jesse Hir – have been training at a different club in Swift Current, I have been there about eight years. Just the evolution of being a third degree black belt and teaching, we just wanted to teach in a different way, do things, put our own spin on the way we train kids and adults, so we came up with the idea and started our own school," explained Graves.
Graves said that the club would be family oriented.
"We want everybody to be included in everything. We want families, kids, all students, we don't want it to be an exclusive group where it's invitation only to things. We want everybody to have an opportunity to be part of everything that we do."
Velocity Taekwondo & Self Defense will feature a few different options for participants.
"There's a bunch of different avenues in taekwondo. You have your Olympic style sport taekwondo, which is what you see in the Olympics. So we're going to teach a sport program, which is for all of our students who want to compete. We go to a bunch of tournaments in Saskatchewan, we've gone to a few in Edmonton. We'll teach that style of taekwondo for the students who want to compete," said Graves.
"Our regular classes, day to day, will be a bit more of the traditional style of taekwondo, probably the martial arts that most people are accustomed to with a little bit more discipline, respected orientated, a little bit more structure," added Graves.
"The third avenue we are going to teach is a real world self defense. Taekwondo is a very standup sport. Even when you're teaching self defense to kids or women's self defense, it's very standup orientated. We don't have a lot of tools if we get knocked to the ground. So we've been taking some courses in another discipline that will help us teach kids, women, anybody, some self defense techniques if they get knocked to the ground."
Graves also noted that they would run a fitness program three days a week over noon hour.
Graves said that taekwondo, as well as self defense, has been growing in popularity.
"Just for physical wellness, mental wellness, it's a great program. For respect and discipline and structure for kids it's really incredible."
Early interest in the new studio has been encouraging.
"We've had some students that we've previously trained with at other locations that have decided to come train with us. We've had a good batch of new students. It's been really positive so far. We've had a lot of interest and we're getting messages every day about class times and opportunities."
For more information visit the Velocity Taekwondo & Self Defense Facebook page. The school also has a website at http://velocitytkd.godaddysites.com/.