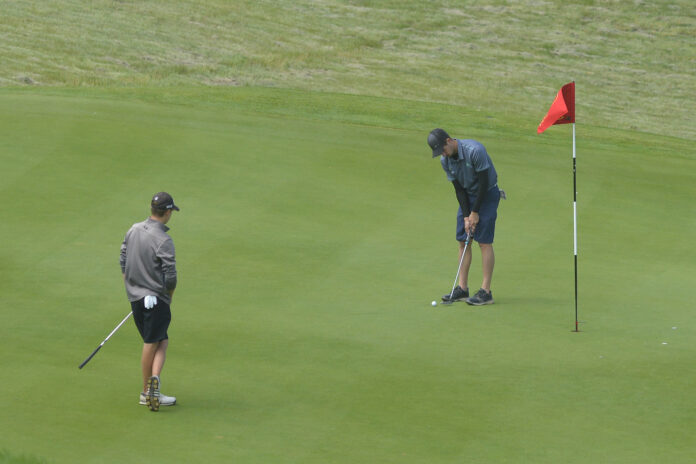 The last two Saskatchewan junior women's champions are the day one leaders at the 2020 event in Swift Current.
2019 winner Autumn Neiszner and 2018 champion Brooklin Fry both shot opening rounds of 7-over, 79 at the Elmwood Golf Club in the 70th edition of the provincial championship.
Neiszner started strong shooting one-over par on the front before carding 44 on the back nine holes in very blustery conditions Tuesday.
Fry was the opposite shooting even par on holes 10 to 18 to climb into a tie going into Wednesday's second round.
Lauren Fox is third at plus-14. The complete results can be found here.
Battleford's Colby Friedrich is the first round leader on the junior boy's side of the event.
The North Battleford Golf and Country Club player posted a stellar 2-under, 70 despite wind gusts of 50 kilometres an hour and periodic rain during the first of three rounds in the championship.
There is a logjam behind Friedrich, Saskatoon's Chase Pochylko and Josh Nagy, Regina's Hunter Kutcher, and Kindersley's Cort Tunall are all tied for second at plus-3, 75.
Five other players are tied for sixth at plus-5.
The full leaderboard can be seen here. Round two of the 54-hole championship begins at 8 a.m. Wednesday.
Provincial events usually determine national team rosters but Golf Canada has cancelled all national championships due to COVID-19.