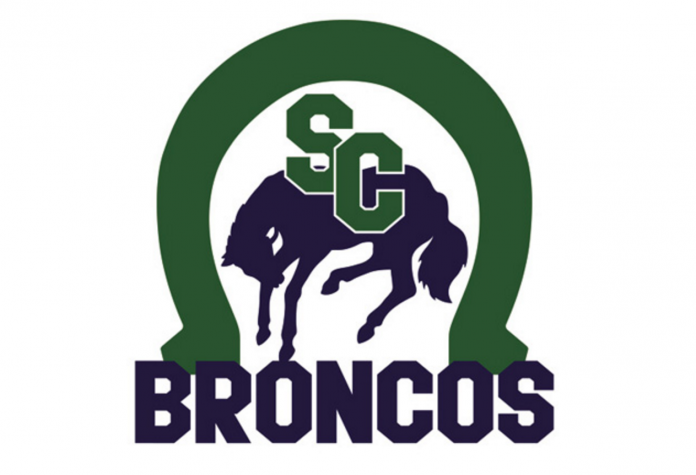 The Swift Current Broncos are facing an uncertain path forward as the Western Hockey League prepares for the 2020-21 season amid the COVID-19 global pandemic. While restrictions in Saskatchewan have begun to ease in recent weeks, the league still faces many questions about how and when hockey will return.
"They certainly have a tough task in preparing for all the different scenarios and considering all the different districts in our league in trying to prepare to getting back to playing hockey next year while making sure that all of our players and fans are all safe and that we are within all of our government guidelines," explained Broncos Director of Business Operations Nathan MacDonald.
MacDonald says they are in communication with the WHL on a weekly to bi-weekly basis. "Lots of calls within our division or with the league as a whole, lots of calls on different topics. It certainly seems like they are seeking input from different teams and teams are able to share what they are doing throughout the pandemic and what they are doing to prepare and are able to provide input. It's been great that way, lots of communication."
"Right now we are operating as if it is sort of a normal offseason for us, but we are doing a lot of work on different scenarios and trying to be prepared and be agile as next season approaches," said MacDonald of the Broncos offseason.
"We have lots of offseason projects and improvements that we dedicate our offseason to spending our time on. We are still able to work on those things right now. When it comes to planning for next season, instead of planning for option A, you are planning for option A through Z really."
MacDonald said that WHL is not working with specific scenarios as of yet.
"Mostly it is all still in the works. There isn't anything concrete that says we're going to go in this direction. I think that's sort of the right approach to take right now is to just be prepared to go in all kinds of different directions. I think it's still a little bit early, it's still in that planning stage before we can really dedicate ourselves to one route or the other."
The big four North American sports leagues are currently in the midst of planning to return without fans in the stands.
"I think it's something that you have to consider for sure and try to create the business model around it, see how it would work. There's lots of different priorities that we have to look at. We want our players back, but we want them to be in a safe environment and continue their development. But at the same time, we want our fans to be safe."
The NFL, NBA, MLB, and NHL all rely on broadcast revenues to varying degrees, something the WHL does not have the same benefit of.
"We certainly aren't in the same position as the major pro sports leagues when it comes to the broadcasting agreements. Our business model would be different in that sense. I certainly don't know if it's the best option to look simply at streaming or broadcasting our games, but I think it's important to look at it anyways and to really dive deep into it and just make sure if that's the only case that we do a really good job with it. At this point it's just so early to say what the situation is going to be like."
MacDonald said that cancelling the entire season is not currently one of the options, and obviously is a last resort.
"The way things are tracking with all of pro sports and the entire ecosystem in general, I guess at the back of your mind that is something that you consider, but I don't know if that's something that we are strongly considering. Hopefully we'll be fortunate in that other leagues will have tried different things before our season starts that we can learn from and help use to develop our model and our plan. Hopefully we can meet the medical standards that we would need to meet to ensure that we are meeting government guidelines and protecting everyone involved."
The Broncos finished last in the WHL with a 10-48-2-3 record in 2019-20 and were second last in attendance with 1,954 fans per game.
"Our renewals aren't as strong as they were last year, which is understandable. We also had two key home games cut from us and that's when a lot of those early bird renewals would happen too. We endeavored to call all of our season ticket holders and I think we're fairly close to calling that whole list and trying to reach out to everyone to touch base."
The Broncos will likely face a significant challenge filling the iplex, even if fans are allowed in the building next season.
"I think that there's a lot of people that just have uncertainty. There's uncertainty throughout the entire country. We're certainly not protected from that. We've had some decent support so far and a lot of people intend to support us if they can and we are hopeful for that because I think that it will be an important year for us. Our business, like every other business, will be significantly negatively impacted from this and that community support will be extremely important going into next season. We're hopeful that our fans are happy to support us and happy to come back and be a community again, but completely understand that it's just uncertain times right now and it's hard to commit to something that's hopefully four or five months down the road."
The Broncos made a small profit last year after one of their most profitable seasons in franchise history during their 2017-18 championship campaign.
"We've been really diligent on our spending for a while now and we are certainly looking at that still too," said MacDonald, who added that the team has saved money on the Bantam Draft being held virtually and business conferences that were cancelled. "In general we are trying to be really diligent. There's not a lot of cash flow coming in with The Stable having just reopened and season tickets still being in that early bird phase."
The WHL regular season schedule is typically released in late June but that timetable may be up in the air as well for the season that usually begins in late September.
"It's really challenging this year to try and come up with a schedule, especially because you have to incorporate the teams that share buildings with NHL teams and try to understand what the NHL clubs' plans are too. Then again with all the different districts and governments and rules it's challenging."