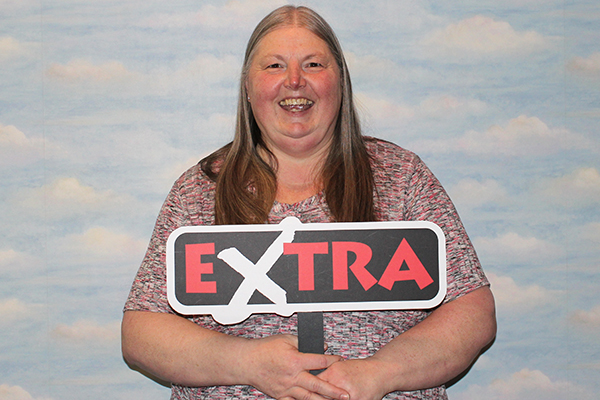 Lorna Sather from Kyle started 2017 off with a bang, winning $100,000 on a Lotto Max ticket from the December 23, 2016 drawing.
She didn't immediately know she was a winner, as she had tucked the winning ticket away in her wallet. She remembered she had an unchecked ticket while buying a new ticket for an upcoming draw.
"I only realized I had the ticket when I went to pay,"" she stated in a Saskatchewan Lotteries press release. ""So I took it to the self-checker and just sort of assumed it wouldn''t be a winner.""
When she checked her ticket, she did not have her glasses, so she could no't clearly see the numbers on the screen.
""I saw a bunch of zeros, but I couldn''t count how many there were. "I went back to the truck and said to my husband, ''I don't know what I won, but I won big!'"'"
When they drove to another gas station to check their ticket again, they discovered they were holding a $100,000 winning ticket.
She matched the last six digits of her Extra numbers to win the second top Extra prize. The Western Canada Lottery Corporation website lists the odd of matching the last six of the seven digit Extra number as one in 1.2 million.
Sather and her husband plan to use the winning to pay some bills and install hardwood floors in the house they are currently building.
The winning ticket was purchased at the Swift Current Giant Tiger.