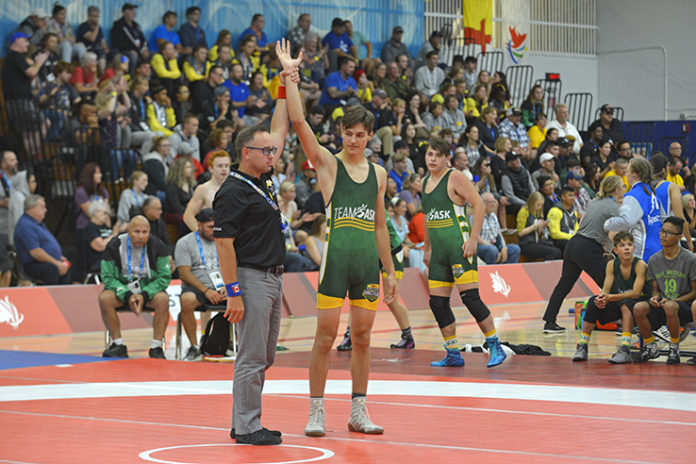 The true economic impact of the 2019 Western Canada Games was a significant amount of money spent in the Southwest to go along with job creation.
In an economic impact study prepared for the 2019 Western Canada Summer Games, Tourism Saskatchewan indicates that approximately $5.75 million was spent in the local economy and 35 new jobs were created.
The Regional Tourism Economic Impact Model used by Tourism Saskatchewan for this study is considered an accurate representative of new tourist spending in a local economy, and "expresses impacts on the local economy in terms of gross output, gross domestic product, new employment, labour income, and government revenues."
Swift Current Mayor Denis Perrault wasn't surprised by the positive results of the study, noting that the Games, which were held from August 9-18, 2019, were very well attended and that the city was exceptionally busy during the event.
"Swift Current was absolutely humming during the Games," said Perrault. "What we heard from our business community, particularly those in the hospitality and retail sectors, was that they were exceptionally busy. From a community spirit standpoint, there is no doubt that this was an unforgettable couple of weeks in our history, and when you couple that with these extremely positive results for our business community and for employment opportunities, it's really a win-win."
"The numbers from the economic impact study show exactly what we always believed would be the case; that the Western Canada Summer Games showcased our beautiful region and venues and great volunteers, but it was also a huge economic boost to our community during the lead up and throughout the Games," added 2019 WCSG Co-Chair Melissa Shaw.
Shaw said the Games will have a lasting impact in the Southwest.
"The Western Canada Summer Games were able to leave some very special legacies that will benefit the community for years to come. Some of those legacies include the development of the Mountain Cycle course, beach volleyball courts, new sports equipment for numerous sports, facility upgrades to numerous areas such as SCCHS athletic field, the tennis courts, Lac Pelletier, Kinetic Park, City Recreation Complex, and Mitchell Field. There was also an increased awareness of different sports, and the training of 2,000 volunteers and officials that is unparalleled to any event we have hosted in recent years. Additionally, there will be over $150,000 of investment back into sport, culture and recreation in Swift Current and the Southwest to help promote youth and community development."
The study was released amidst the COVID-19 pandemic, which has forced the cancellation of many sporting for the foreseeable future, something not lost upon the 2019 WCSG organizers.
"I don't think it is a sense of relief, rather we are thankful that in 2019 we were able to execute a successful Games that we as a community can be proud of and remember our achievements during these uncertain times," said Shaw.
To view Tourism Saskatchewan's full report, visit http://www.swiftcurrent.ca/home/showdocument?id=16618.