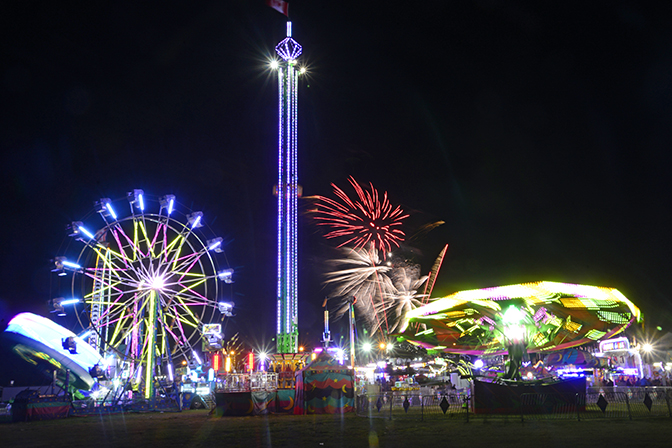 Swift Current's summer launching Frontier Days celebration has been cancelled for 2020.
In a press release on Monday morning, the Swift Current Agricultural and Exhibition confirmed Frontier Days 2020 and the accompanying Canadian Cowboys' Association Rodeo have been cancelled. The 82nd annual Frontier Days had been scheduled for June 24 to 27.
"After careful deliberation, our Board of Directors has come to this decision in the interest of prudence and public safety due to the current world and provincial circumstances and the ever-changing threat of the COVID-19 virus. As the Frontier Days requires months of planning, the daily changes and unclear timeline of restrictions have proven to be too challenging to prepare for," noted a statement from the Swift Current Agricultural and Exhibition Board of Directors.
"This decision was not an easy one to make, but we feel it is our responsibility to do everything possible to avoid risk to you, the community, and to over 25,000 fair goers who would be visiting the City of Swift Current during Frontier Days."
Individuals who pre-purchased four-day, all-access platinum passes or Saturday Concert Passes can chose to use those passes during Frontier Days 2021. Individuals requesting ticket refunds are invited to call the Swift Current Ag and Ex office at 306-773-2944 or email Kineticpark@swiftcurrent.ca for more details.
Swift Current's first Frontier Days was hosted in 1938, during the height of the Great Depression, with the aim of lifting the spirits of the residents in Southwest Saskatchewan. In continuing that tradition, the board of directors is asking the public to stay tuned for announcements and potential activities at www.swiftcurrentex.com or their Facebook page (Kinetic Park).