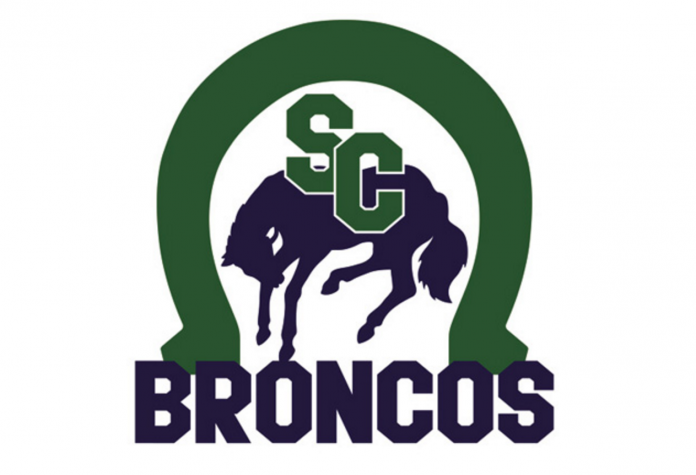 The Swift Current Broncos will have another pivotal day in their rebuilding process in the 2020 Western Hockey League Bantam Draft.
With no more scouting opportunities available due to the COVID-19 pandemic, the draft has been moved up to April 22 and will be held online instead of in Red Deer. The Broncos have 10 picks in the first five rounds after making deals over the past two seasons to recoup and build draft capital.
The 2020 draft has been viewed for a while as a very strong one, especially in Saskatchewan.
"Yeah in certain areas. I think the province of Saskatchewan is well represented," said Broncos Head Coach and Director of Hockey Operations Dean Brockman. "There will probably be more players from this province. Other provinces, in certain situations there are a little less. It makes the draft fairly similar. It's maybe not as deep as one would think, but there's still a lot of really good players that will be available to us."
"I think overall it's a decent draft. The one bonus this year, we believe, is that Saskatchewan is really strong. For us, hopefully that helps out," noted Gary Aubin, the Broncos Director of Player Personnel. Aubin added that Alberta and British Columbia were steady, while Manitoba was down after being up last year.
The Broncos would normally be still scouting players in pressure filled playoff atmospheres.
"We feel that our staff had enough views," said Brockman. "It's always intriguing to watch them towards the end of the year just to see who elevates in pressure situations like playoffs and elimination games. But we're not any different than anyone else in that we don't have that viewing. You hope that you got to see them in a tournament final and so forth."
Aubin said he got to a lot more tournaments this year than last year, noting at one point he was on the road for nine weekends in a row. Brockman was also able to get to some of the tournaments throughout the season. "I think a lot of General Managers probably wait until the end of the year because they have their team to deal with and they are not going to have that luxury. Whereas I think Dean has a pretty good feel on all the kids that we're looking at," said Aubin.
Aubin added that with no live scouting opportunities he has been able to go back and watch a lot of the CSSHL games on video to get more information. "Online is not perfect, but it definitely gets you a refresher on who the kids are."
Aubin said the Broncos were in the process of calling approximately 100 players to touch base with and follow up on their player survey and their interest in coming to Swift Current and playing in the WHL. The lack of hockey related activity has allowed the Broncos to really do their homework on potential players.
"The good thing about this situation is that you can make sure that you talk to the families and the potential players more," added Brockman. "You can digest into every situation or talk to other people about them as well."
The Broncos finished last in the WHL this season with a 10-48-2-3 record, averaging a sliver over two goals per game and Aubin said they would continue to look to add skill in this draft, his second with the Broncos.
"Ultimately being one of the lowest scoring teams in the league you just can't trade for that. Nobody is giving up a 40-goal scorer unless there is some serious issues. For me, you have to draft skill," said Aubin. "You can acquire your grinders, your third and fourth-line checkers, PK guys. But the power play guys, your scorers and skilled playmakers, nobody wants to give these guys up, they're just too hard to get… If we error on the side of we grab 12 guys that are all skilled that are scoring, maybe we need to move a couple down the road, but for now we just need to acquire as many of those guys as possible."
The Broncos recently selected defenseman Austin Moline (Las Vegas) and goaltender Owen Crudale (San Diego) in the first ever WHL U.S. Prospects Draft, but Aubin said they still may take a goaltender in the Bantam Draft.
"There's definitely a few goalies around that we like, but not the abundance of quality guys that there was last year. We felt that in the U.S. Draft that if we could take a potential guy that could possibly play, there is potential in this kid [Crudale]."
The Broncos will get their draft underway with the 21st pick, which they acquired from the Everett Silvertips in a deal that sent Kasper Puutio and Ethan Regnier the other way. They also hold two picks in the second round from trades that sent Jacson Alexander to Edmonton and Joel Hofer to Portland.
The Broncos also have one pick in the third round, three in the fourth and one in the fifth round as they choose 10 players in the first 109 picks.
The Broncos are still finalizing how they will conduct their draft, but it looked as though they would connect online, something they are currently testing out with weekly meetings to prepare for draft day.