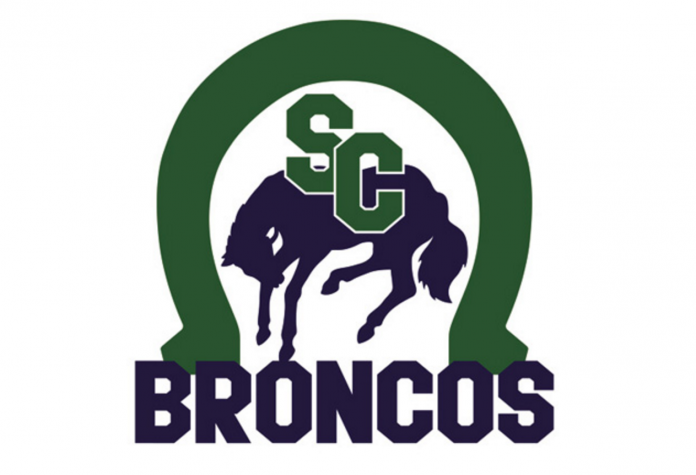 The Swift Current Broncos are looking to utilize all possible avenues to restock their roster heading forward and they will have a somewhat new option on Wednesday when the Western Hockey League holds its first ever U.S. Prospects Draft.
The Red Deer Rebels hold the first overall pick in the 2020 WHL U.S. Prospects Draft. The draft order was previously determined by a lottery process. The draft will be comprised of two rounds and the Broncos hold the ninth and 36th picks in the draft. The U.S. Prospects Draft picks cannot be traded.
The WHL held its first U.S. Challenge Cup on February 20-23 in Kent, Washington to showcase draft eligible players. That event featured seven teams from the Pacific Northwest and five of the top bantam teams from British Columbia.
"You just try and find guys that potentially would come or maybe potentially would be an asset," said Broncos Head Coach and Director of Hockey Operations Dean Brockman, who also noted that the two players selected would not go on the team's 50-player list, but would go onto a separate list until January of 2021.
Brockman was at the U.S. Challenge Cup to scout potential picks from the Dallas Stars Elite '05, Los Angeles Jr. Kings, Phoenix Jr. Coyotes, San Diego Saints, San Jose Jr. Sharks, Team Alaska 14U, and the hometown Seattle Junior 14U as well as five team from British Columbia. "You are really taking a flyer on it in the hopes that he becomes an asset for you or a player down the road," he said.
2005-born players – the same age as the WHL Bantam Draft – who reside in Alaska, Arizona, California, Colorado, Hawaii, Idaho, Kansas, Minnesota, Montana, Nebraska, Nevada, New Mexico, North Dakota, Oklahoma, Oregon, South Dakota, Texas, Utah, Washington, and Wyoming will be eligible in the draft.
Players not selected in the 2020 WHL U.S. Prospects Draft will remain eligible to be selected in the 2020 WHL Bantam Draft on May 7 or listed by a WHL Club at any time thereafter.
The Broncos currently have one American player on their roster, netminder Isaiah DiLaura, who is from St. Paul, MN.