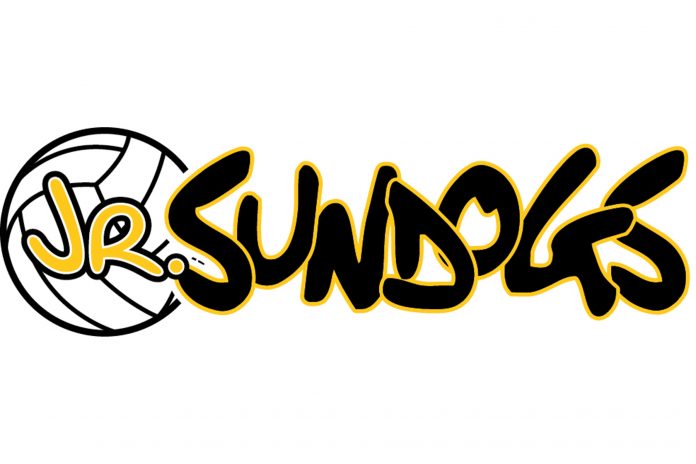 The Swift Current 18U Junior SunDogs girls volleyball team overcome the loss of their starting setter to place fourth at Sask Cup #2 in Lloydminster.
The SunDogs lost all three matches on day one, but took sets off two of three opponents. They lost to the Saskatoon Huskies (25-27, 22-25), the Regina Cougars (25-16, 11-25, 11-25), and the Macklin Rage (25-17, 24-26, 9-15).
They won their first two matches on day two with a crossover elimination win over the NorthEast Venom (23-25, 25-19, 15-11) and a quarter-final win over the Regina Wascana Selects (17-25, 25-23, 18-16).
The 18U Junior SunDogs lost the semi-final to the Saskatoon Huskies (20-25, 22-25) and the bronze medal match to the Stealth Alpha (19-25, 19-25).