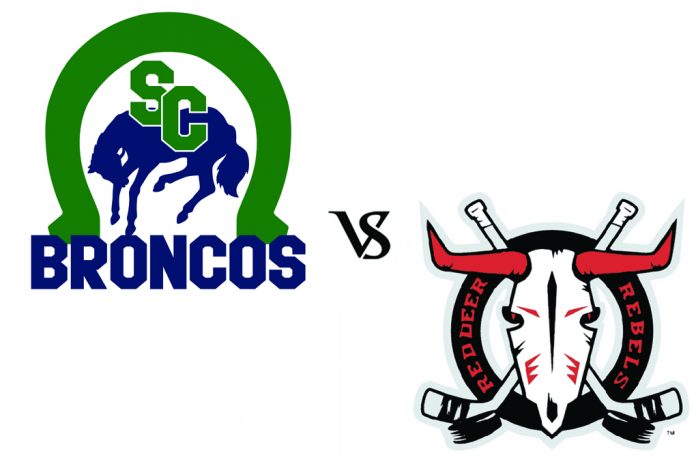 The Swift Current Broncos ended a 16-game pointless streak with a 4-3 overtime loss to the host Red Deer Rebels on Saturday.
The Broncos tied the game on three occasions with goals from Aiden Bulych, Sergei Alkhimov, and Hayden Ostir to force overtime.
Former Bronco Ben King scored his second goal of the game in overtime to earn the extra point for the Rebels. Josh Tarzwell also scored twice for Red Deer.
Isaac Poulter took the loss as he added 26 saves to his league leading total. Ethan Anders earned the win with 13 saves on 16 shots.
The Broncos improved to 10-47-2-3, while the Rebels improved to 23-33-2-3.
The Broncos will host the Rebels on Wednesday with only six games remaining in the regular season.