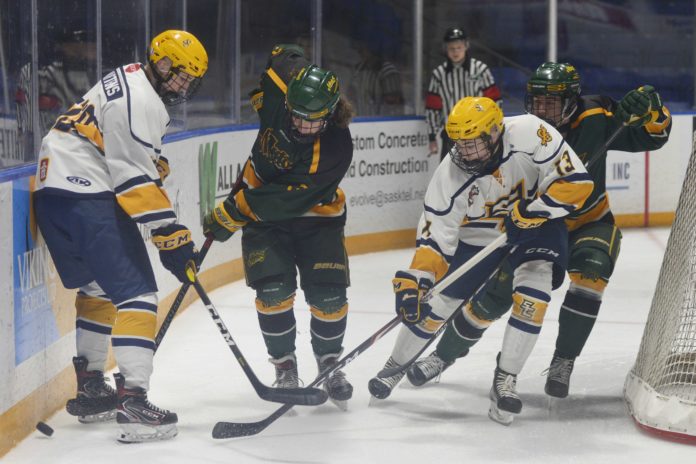 The Swift Current Home Hardware Legionnaires gathered on Sunday to recognize some of their top performers at the conclusion of the 2019-20 Saskatchewan Midget AAA Hockey League regular season.
They finished eighth in the 12-team league with a 21-19-1-3 record to reach the post-season for a third consecutive season.
Three players won multiple teams awards, including Jacob Herman and Jaxon Martens, who were co-recipients of the Most Valuable Player Award.
Herman also won the Scholastic Award. The hometown goaltender posted a 16-15-0 record with a 0.91 save percentage and a 3.05 goals against average.
Martens also took home the Most Game Stars Award. The Warman native was second on the team with 16 goals and 41 points in 43 games during his second season with the Legionnaires.
Spencer Bell won the Top Rookie Award and was also the Top Scorer. He led the team with 24 assists and 41 points in 41 games this season.
Quinn Strang was recognized with the Coaches Choice Award. He finished the season with 33 points after registering 18 points in the Battlefords last season.
Maguire Scheidt won the Players Choice Award. The alternate captain finished the season with 30 points in 43 games.
Cash Arntsen was named the Most Improved Player. The hometown product finished the season with 14 goals and six assists in 44 games after making the jump from Midget AA.
Brett Fogg took home the award as the Best Defenseman. The Wadena product finished the season with 18 points in Swift Current after previously playing in the SMAAAHL with Tisdale and Yorkton.