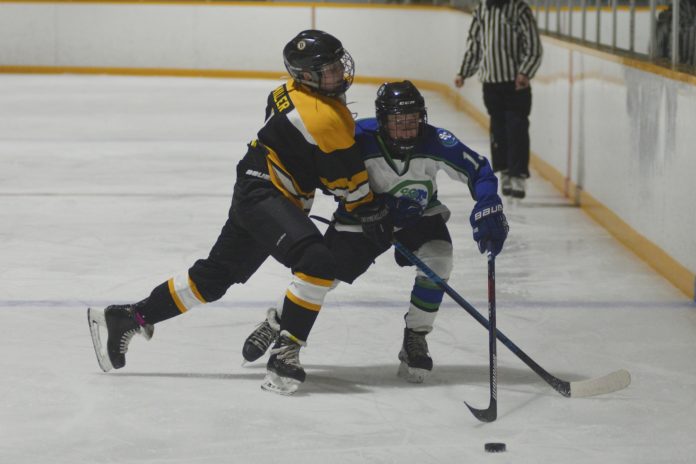 The Swift Current Southwest Terminal Peewee Broncos took three of four points from the visiting Estevan Bruins over the weekend.
Saturday, the Broncos tied the Bruins 2-2 on goals from Sam Kirwan and Parker Rondeau and assists from Ryder Woods and Gage Nagel. Aiden Kilshaw earned the tie in goal.
Sunday, the Broncos scored six unanswered goals in a 6-1 win over the Bruins as Berney Weston earned the win in goal.
Rondeau led the Broncos with a goal and four assists. Nagel added two goals and one assist, while Woods finished with a goal and two assists. Peyton Keller chipped in a goal and an assist, Theron Watteyne also scored, and Aston Annesley added an assist.
Swift Current improved to 6-1-2 to lead the six-team South Division.
The Broncos will visit the Weyburn Wings for two games next weekend. They also host the Moose Jaw Warriors next Wednesday at 6:45 p.m. at Fairview East Arena.