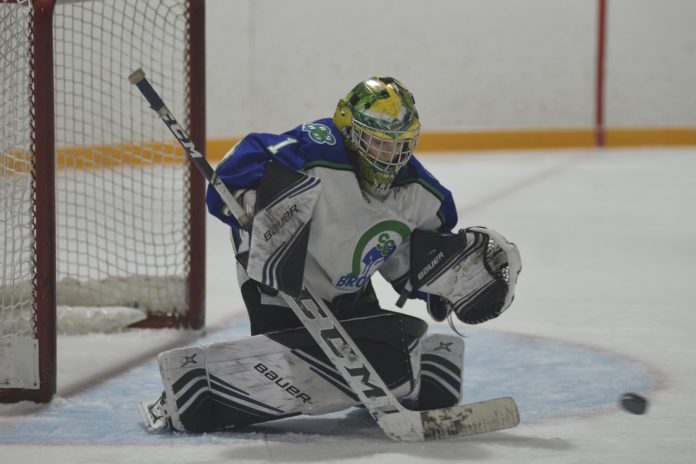 The Swift Current Southwest Terminal Broncos got 58 saves on 60 shots from Berney Weston to sweep the visiting Yorkton Terriers in the Saskatchewan Peewee AA Hockey League over the weekend.
Saturday, Weston stopped all 30 shots he faced in a 3-0 win over the visiting Yorkton Terriers.
Ryder Woods led the Bronco with two goals and one assist. Gage Nagel added a goal and an assist, while Parker Rondeau finished with two assists. Griffin Darby also added an assist.
Sunday, the Broncos closed out the weekend sweep with a 5-2 win. Woods finished with a goal and two assists, while Nagel and Rondeau each scored twice. Sam Kirwan assisted on three goals, while Darby added a single helper. Weston earned the win with 28 saves on 30 shots.
The Broncos improved to 5-1-1 to lead the South Sask Division. The Peewee Broncos will host the Estevan Bruins on Nov. 9-10.