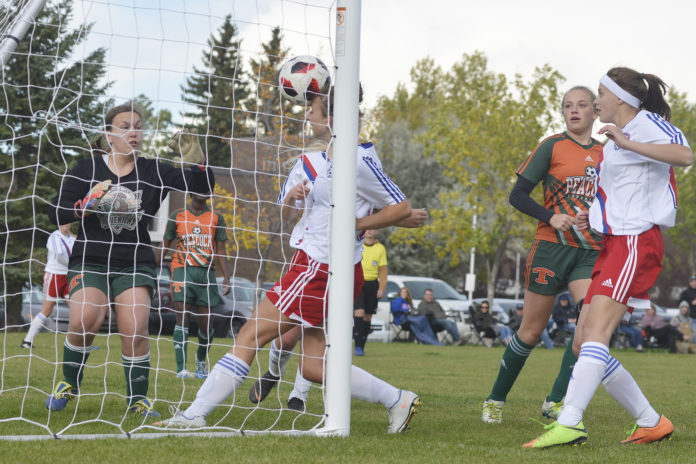 The Swift Current Comp. Ardens remain unbeaten on the season after defeating the visiting Moose Jaw AE Peacock Tornadoes 12-0 on Tuesday to move to 4-0 in the Moose Jaw High School Soccer League.
Captain MJ Anderson led the Ardens with four goals and three assists. Jasmine Temoshawsky and Ilyssa Dyck added two goals and one assist apiece.
Tenille Willows and Jannae Carlson chipped in one goal and one assist each. Taylor Kohls and Heidi Spetz also scored, while Jaycee Berggren and Katrina McGuire picked up single helpers.
Temoshawsky and Emma Moen shared the shutout in goal as the Ardens improved to 8-0 on the campaign.
The Ardens head to Moose Jaw to face Central Cyclones and AE Peacock on Saturday to conclude regular season.