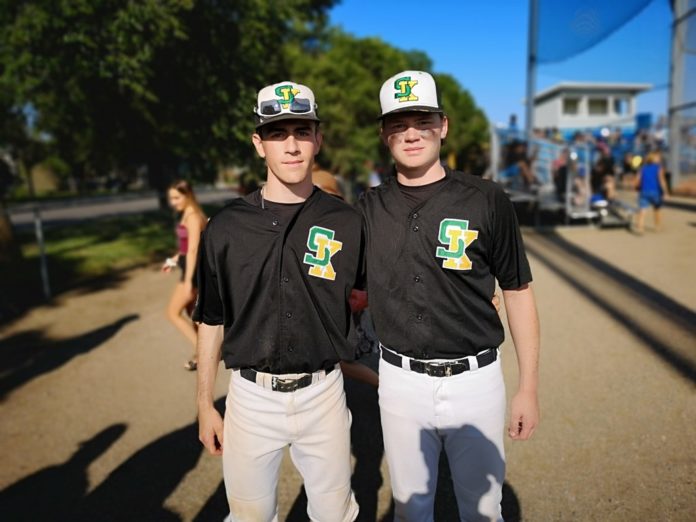 A trio of Southwest standouts suited up for Saskatchewan at the 2019 BIGS Seeds Baseball Canada Cup Championship in Regina as they placed fifth with a 3-4 record over five days.
Swift Current's Brody Alexandre and Ethan Murdoch and Jackson Fraser (Wymark) all competed in the 17U National Championship in Regina last week.
Saskatchewan lost their opener 10-0 to Quebec. Saskatchewan was limited to only two hits, but Alexandre and Murdoch were both on base when they were hit by pitches. Yohan Dessureault earned the win as he faced only 17 batters over five complete innings.
Saskatchewan rebounded on Wednesday evening with a 2-1 win over British Columbia. Murdoch brought home the eventual winning run in the fourth inning and singled later in the game.
Fraser gave Team Saskatchewan a chance to win on day two of the 17U Baseball Canada Cup.
The 6'6'' right-handed pitcher struck out six while allowing eight hits, two walks, and three runs over six complete innings as Saskatchewan lost 3-0 to Ontario on Thursday morning.
Alexandre walked once in three plate appearances while hitting second in the order.
Saskatchewan was shutout 15-0 by Quebec on Thursday evening to fall to 1-3 in the tournament.
Friday, Saskatchewan lost 11-5 to British Columbia. Murdoch had a walk in the loss.
Team Saskatchewan got back into the win column at the Canada Cup on Saturday with a 5-4 victory over Ontario to finish the round robin with a 2-4 record.
Murdoch singled home Saskatchewan's opening run and then scored on an error during a three-run sixth inning.
Saskatchewan took on Manitoba for fifth place on Saturday and went out on a winning note in a 10-1 victory. Murdoch singled and stole a base in the win.
Murdoch is also representing Saskatchewan in the Western Canada Summer Games in Swift Current, where he will be joined by Swift Current's Dawson Schultz and Kelsey Rokochy.