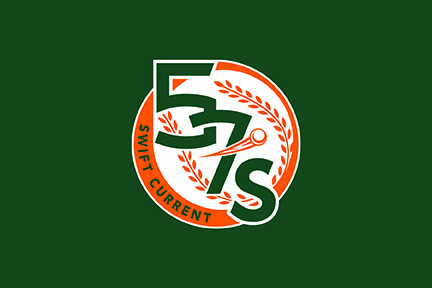 The Swift Current 18U AAA 57's concluded a grueling week in the Saskatchewan Premier Baseball League with a pair of wins over the visiting Regina Athletics on Sunday.
Playing their seventh and eighth games in seven days, the 57's collected a walk-off win in extra innings in game one as they defeated the Athletics 6-5 when Cash Arntsen's ground ball scored Kelsey Rokochy.
Nathan McInnis got the final 10 outs while holding the Athletics to three hits and one walk without allowing a run. Starter Brock Wall held the Athletics to six hits, four walks, and three earned runs over 4.2 innings.
Dawson Schultz led the 57's with two doubles and one RBI. Mac Gross doubled and brought home two runs, while Ethan Murdoch singled, walked and added two RBI.
The second game wasn't nearly as dramatic, but Murdoch hit a grand slam during a 13-3 mercy rule win.
Rokochy earned the complete game victory as he held the Athletics to six hits, three walks and three runs over five innings.
Brody Alexandre finished with a double, a walk, two runs scored and two RBI. McInnis added two hits, one run scored, and an RBI from the leadoff spot. Gross was on base with a single and three walks, and scored twice. Wall singled twice, walked, and scored twice.
The 57's (15-13) will conclude the regular season with two home games against the Regina Wolfpack (12-13) on Tuesday at 4 p.m. at Mitchell Field.