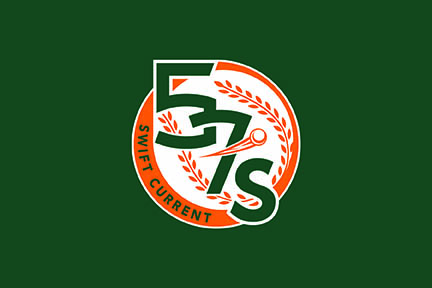 The Swift Current AAA 57's ran into one of the top teams in the Saskatchewan Premier Baseball League and lost both road games on Saturday.
The 57's dropped the opener 11-3 to the host Regina White Sox. The 57's were held to only five hits in the loss. Dawson Schultz doubled, singled, and scored. Hunter Johnson doubled, singled, and knocked home a run.
Sam Boldt earned the win as he allowed only five hits and three runs over seven complete innings for the White Sox.
Adam Zimmer homered and doubled during a four-RBI outing, while Boldt singled twice, scored twice, and had two RBI.
The 57's got a strong start from Nathan McInnis but dropped the back half of the twin bill 4-2. McInnis took the loss despite allowing only three hits and three earned runs over 5.1 innings.
Brett Kleisinger allowed eight hits, but held the 57's to two unearned runs over five innings before Alex McDougall pitched two scoreless innings to earn the save.
Quinn Patenaude singled twice and picked up the only RBI. Kelsey Rokochy doubled and scored, while Kole Giesbrecht singled and scored as the 57's dropped to 7-7.
The White Sox improved to 11-3, second in the SPBL.
The 57's will return to Saskatchewan Premier Baseball League action next Saturday when they host the Parkland Expos for a double header beginning at 1 p.m. They will also host the Saskatoon Cubs for a double header on Sunday beginning at 1 p.m.