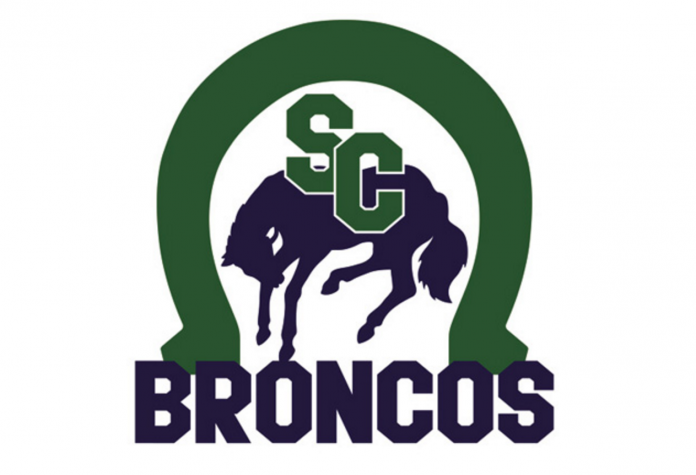 Tyson Jugnauth hopes to be jumping into the rush for the Swift Current Broncos sooner rather than later. And after the Kelowna native went from seldom used defenseman on his Bantam team to a first round draft pick in just over a year, well who's to doubt him?
The Broncos selected the 5'9'' defenseman with the 21st overall pick in the 2019 Western Hockey League Bantam Draft on Thursday.
Jugnauth was watching the first round online when his name appeared on the screen.
"It was really exciting. We have some family friends who live in Swift Current. Hopefully I can make the team at 16 and play there," said Jugnauth, who describes himself as an offensive defenseman who likes to rush the puck up ice.
His selection didn't come as a total surprise though.
"They phoned me the night before and said they were going to think about drafting me. But I didn't know exactly where I was going to go, so it was nice to go in the first round."
Jugnauth played at home for the Central Zone Rockets this past season. He posted eight goals and six assists in 16 regular season games in the Bantam AA Zone Program. He added one assist in two playoff games.
"We did pretty good. Our team got knocked out in the first round of the playoffs and then I went and AP'd with our Minor Midget team and we won our league."
Broncos Director of Player Personnel, Gary Aubin and Head Coach, Dean Brockman made a trip to Kelowna to see Jugnauth as a call up with the Minor Midgets in the playoffs.
"He actually stood out there. Just so confident with the puck. His feet are unbelievable, he can really, really skate," said Aubin.
His draft season was a far cry from a challenging first year amongst the Bantam ranks.
"In first year Bantam I didn't really get played that much. I got like three minutes, four minutes a game, so that was tough to overcome," explained Jugnauth.
"I was really small and skinny at that point, so I tried to get bigger and stronger and faster for my coach to play me more. The next year I came back bigger and stronger and I was one of the best defensemen on my team."
The Broncos had an inside beat on Jugnauth all season.
"He was a guy that our Kelowna scout had been following all year and we had watched him also," explained Aubin. "He obviously wasn't playing in the CSSHL. Jugnauth actually skates with Dan, our Kelowna scout. We had him high all year from watching him, probably not first round, probably more of a second round. Then in Salmon Arm he was one of the best defenseman in that whole camp. That's when a lot of other teams started jumping on him. We weren't sure if he would still be there, but he was."
The BC Cup was a turning point in the Broncos' evaluation of Jugnauth.
"I was really excited going into it. I played really well there," he said.
"We watched him in different tournaments and the only negative that we ever thought about him was that the level that he was playing against wasn't quite the same," added Aubin. "He was great there but we were projecting how he would be against the big boys… When we saw him at the BC Cup he was one of the two best defensemen out there."
The Broncos opened their draft by selecting forward Mathew Ward with the 14th pick and Jugnauth is looking forward to joining up with his former teammate and adversary. He played a season of spring hockey with Ward, a Kamloops product, and he played against him in Peewee.
"He's a really good player. He's smart, fast, skilled. Not that big, but he's really, really good."
Jugnauth is looking forward to attending his first training camp in Swift Current in August.
"I am hoping to make an impression and hopefully maybe get in a game as a 15-year-old. I am really hoping to make an impression to play as a 16-year-old, that's kind of what I want to do."