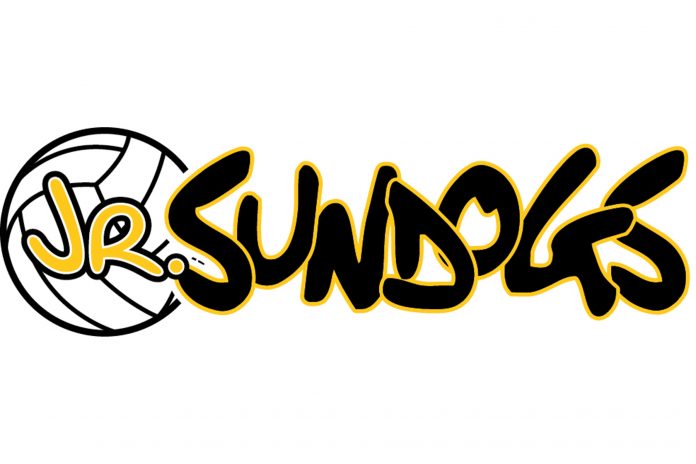 The Swift Current 17U Female Junior SunDogs placed sixth in Division 1 at the Sask Cup #3 in Moose Jaw over the weekend.
The SunDogs won once in four attempts on Saturday. They lost their opening matches to the BVC Impact (25-22, 24-26, 9-15), the Sask Stealth (20-25, 6-25), and the Huskies Volleyball Club (25-10, 22-25, 4-15). They concluded the day with a three-set win over the Wascana Selects (25-23, 21-25, 15-10).
Sunday, the 17U SunDogs, coached by Shawn Hiebert and Brittany Marshall, lost to the Cougars Volleyball Club (24-26, 20-25). They rebounded to defeat Moose Jaw Thunder Creek (25-18, 12-25, 18-16), before losing to Prince Albert Toppers En Fuego (25-20, 23-25, 8-15).