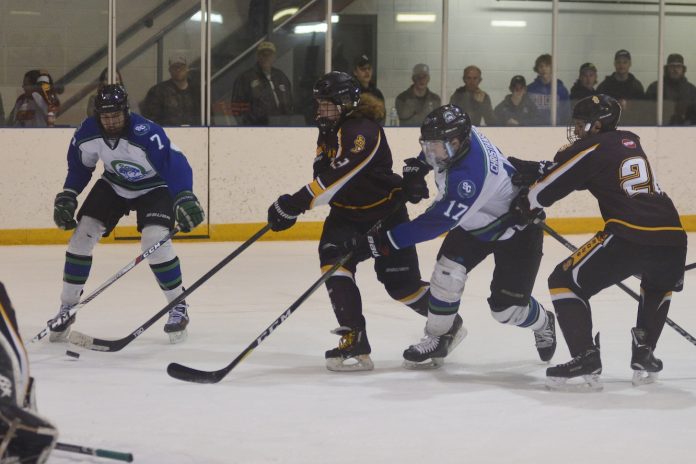 The Swift Current Abbey Resources Midget AA Broncos recovered from their first loss of the season for a 3-1 win in the Battlefords on Saturday.
The Broncos improved to 46-1 on the season as they forced a third and deciding game against the Barons in the provincial championship series.
Swift Current had lost the series opener 4-1 on Thursday.
Brad Nyen led the Broncos to victory with 42 saves on 43 shots. Cameron Taylor took the loss with 23 saves on 25 shots.
The Broncos fell behind early when Jaryd Nachtegaele scored for the Barons. Riley Skarbon scored minutes later to tie the game.
Defenseman Levi Brewer scored the game-winner 1:43 into the third period on the power play and Cash Arntsen scored into an empty net to seal the win.
Matt Christianson, Brock Oberle, and Skarbon all added assists.
The provincial title will be on the line on Wednesday at 7:45 p.m. at the Innovation Credit Union iplex. The Broncos have already announced that admission will be free and there is a guaranteed 50/50 prize of $2,500.