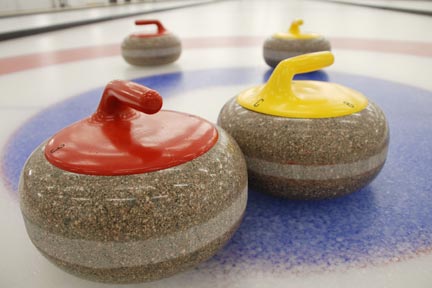 A pair of Southwest rinks are competing amongst the crowded 24-team field at Mixed Team Provincials in Estevan this weekend.
The Frontier rink skipped by Clay Thoring also features third Loreen Coakley, second Jay Peterson, and lead Shoni King.
The Thoring rink lost its opener 8-5 to Regina's Ben Gamble on Thursday morning. Thoring opened the game with a four-point first end before allowing eight of the final nine points.
The Frontier rink fell 7-3 to Estevan's Tye Olson on Thursday evening.
Team Thoring are down to their final life as they get set to play in the C Event on Friday at 4 p.m.
Swift Current's Team Meachem opened the tournament on Thursday evening against Regina's Michelle Englot. They won 8-7 after scoring four points in the third end to overcome an early 3-1 deficit.
The Meachem rink is a who's who of Swift Current curling with skip Shaun Meachem, third Kelly Schafer, second Chris Haichert, and lead Teejay Haichert.
They will continue in the A Event on Friday afternoon against Weyburn's Dave Wetsch.