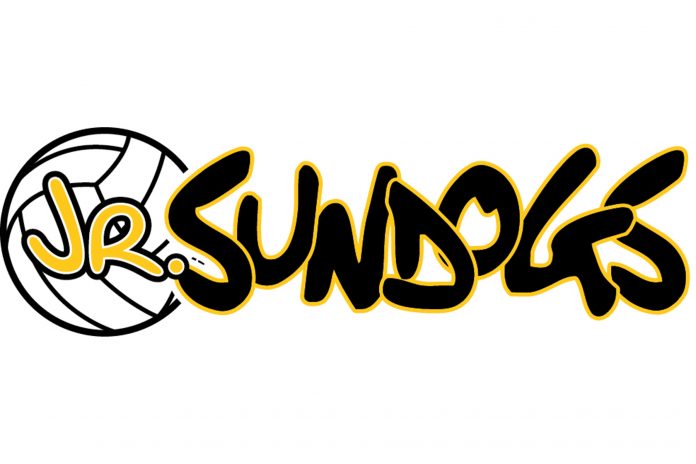 The 17U Female Junior SunDogs were fifth heading into the weekend and placed fifth overall at Sask Cup #2 in Yorkton with four wins and three losses.
The Junior SunDogs posted a 1-2 record on Saturday. They opened with a win over the Weyburn Rush (25-22, 25-15) before losses to the Regina Cougars (18-25, 13-25) and the Sask Stealth (5-25, 25-19, 9-15).
Sunday, the 17U Junior SunDogs won three of four matches. They defeated the NE Venom (25-8, 25-11) before losing to the MJ Thunder Creek VC (25-17, 18-25, 12-15). The Junior SunDogs concluded the tournament with three-set victories over the Wascana Selects (25-21, 21-25, 15-11) and the Saskatoon Huskies (25-19, 16-25, 15-11).