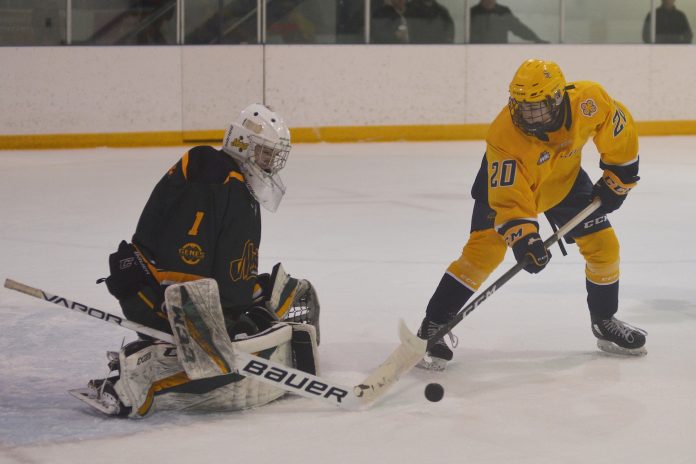 Four Swift Current Minor Hockey products helped Team Saskatchewan place fourth in men's hockey at the Canada Winter Games in Red Deer.
Saskatchewan placed second in the round robin with a 2-1 record. They opened the tournament with a 4-3 overtime win over Alberta, lost 4-3 to British Columbia, and defeated Manitoba 7-1.
Saskatchewan defeated Nova Scotia 6-3 in the quarter-final. They dropped the semi-final 6-3 to Quebec and then lost 12-0 to Alberta in the bronze medal game.
Swift Current Home Hardware Legionnaires forward Logan Linklater (Kindersley) scored in each of the first four games for Saskatchewan. Legionnaires' defenseman Joe Arntsen (Dinsmore) had one assist for Saskatchewan in the tournament.
Forward Hayden Wilm (Central Butte) and goaltender Justin Dueck (Waldeck) were also members Team Saskatchewan.
Swift Current Broncos assistant coach Brandin Cote was on the coaching staff for Team Alberta for their bronze medal finish at home.
Swift Current Broncos prospect Samuel Schofield finished 10th in tournament scoring with 12 points in six games for the Northwest Territories.
Bronco prospect Fin Williams finished third on Team BC with nine points, including five goals in seven games. He had two goals and two assists during a 7-2 win over New Brunswick on Friday to conclude the tournament. He also recorded a hat trick in the qualifying round against PEI. Broncos list player Jack O'Brien added a goal and two assist from the Team BC blueline.