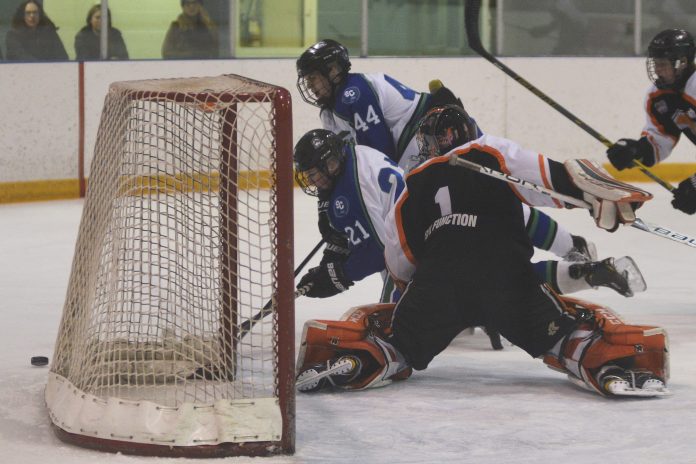 The Swift Current Pure Chem Broncos returned to the win column on Sunday with a 4-1 victory over the visiting Yorkton Terriers in a chippy game that featured 120 penalty minutes and 22 power play opportunities.
The Broncos finished two-for-10 with the man-advantage, while Yorkton was one-for-12 on the power play.
Ayden Lemarre, Rylan Williams, Daniel Ganert and Colton Leahy all scored for the Broncos.
Kane Klassen picked up a pair of assists, while Rowan Priebe, Dayne Feicht, and Ethan Hopfner all added singles. Colby Watson earned the win with 25 saves on 26 shots.
Bennett Upshall scored the lone goal for Yorkton, while Michael Malinowski took the loss with 25 saves.
The Broncos improved to 13-11-1-0, while Yorkton fell to 2-22-3-0. The Broncos will head to Regina next weekend to visit the Regina Pat Blues.