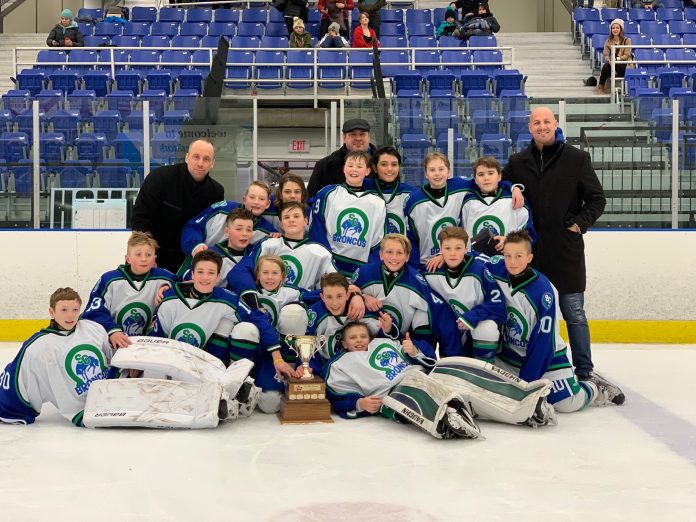 The Swift Current Southwest Terminal Broncos won five of six games at the 27th annual Premier Pee Wee Classic in Regina over the weekend.
They finished second in the Barrett Jackman pool with a 2-1 record. The Broncos defeated the Lloydminster Blazers 3-2, lost 7-1 to the Winnipeg East Railcats, and won 4-1 over the Lumsden Lions.
The Broncos added a 5-2 win over the Bow Valley Timberwolves, a 6-5 win over the Regina Mustangs, and a 6-2 win over the Winnipeg Twins to claim the B Event championship at the 32-team tournament.
The Peewee Broncos are at home on Saturday to face the Melville Millionaires at 8 p.m. at the Innovation Credit Union iplex in league action.