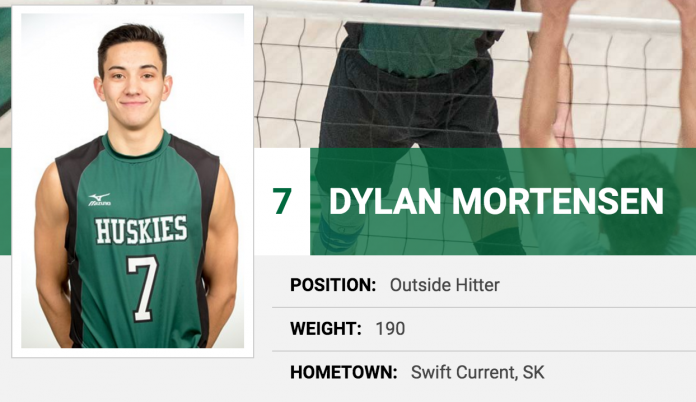 Swift Current's Dylan Mortensen was named a Saskatchewan Blue Cross Huskie of the Week after leading the University of Saskatchewan Huskies Men's Volleyball Team to a pair of wins over the visiting UBC Okanagan Heat.
Mortensen had a dominant performance on Friday in a four-set win over the visiting Heat. The Huskies won the opening sets 25-14 and 26-14 before losing 18-25. They closed out the match with a 25-22 win. Mortensen, a 6'7'' outside hitter, led all players with 20 kills in the match and added one service ace.
He added another 11 kills during a straight sets win (25-19, 25-17, 25-19) on Saturday as the Huskies entered the break with a three-match winning streak.
The Huskies are currently seventh in the 12-team Canada West conference with a 6-6 record.
Mortensen, the reigning U SPORTS Rookie of the Year, is sixth in Canada West with 147 kills in 12 matches.
The Huskies return to action on Dec. 29-30 when they host exhibition games against Budo, a team from Japan.
Mortensen was previously named a Huskie Athlete of the Week on November 27, 2017.