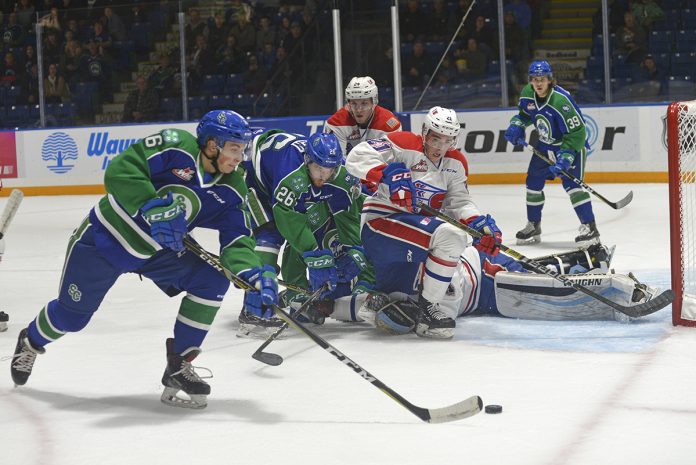 The Swift Current Broncos stayed within striking distance for most of the game, but ultimately lost 4-1 to the visiting Spokane Chiefs to drop to 0-7 on the season.
The Chiefs fired 24 shots on net in the first period and took the lead when Eli Zummack tipped home a point shot with 1:50 left in the period.
The Chiefs doubled their lead in the second period when Carter Chorney tipped home another point shot for the only goal of the second period.
Jake McGrew added his fifth goal of the season to give the visitors a 3-0 lead in the third period.
Noah King got the Broncos on the board late in the contest with his first goal of the season.
Riley Woods scored into an empty net to close the scoring for the Chiefs.
Former Bronco netminder Bailey Brkin earned the win with 28 saves to remain unbeaten on the season. Isaac Poulter fell to 0-2 with 44 saves on 47 shots.
The Chiefs improved to 4-1-0-1 in the win.
The Broncos will continue their quest for their first win of the season in Brandon on Saturday before heading on a five-game BC Division road trip.