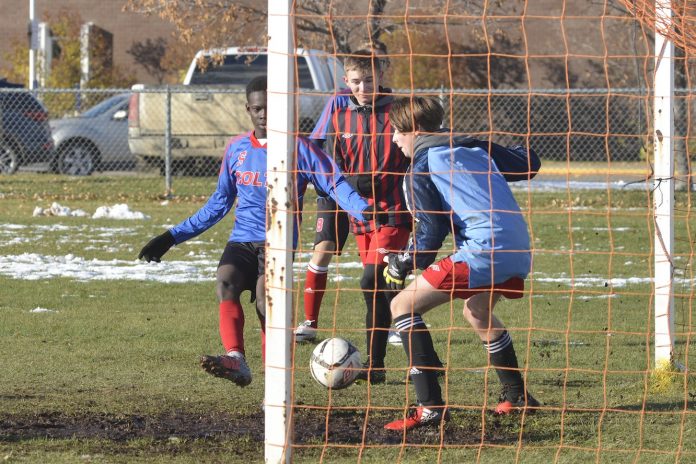 The Swift Current Comp. Colts wrapped up a perfect regular season in the Moose Jaw High School Soccer League with a 10-0 win over the visiting Moose Jaw Vanier Vikings on Wednesday.
No amount of snow or mud could slow the Colts down as they struck for eight goals in the first half and added two in the final 45 minutes.
Grade 10 rookie Joel Reimer led the Colts with three goals, while Felix Danquah, Matt Epp, and Marcios Dominguez each scored twice. Khalil Fakhar added a single goal for the two-time defending league champions.
The Colts finished the regular season with a 6-0 record while outscoring their opponents 55-8. They will be on Moose Jaw on October 13 for the league semi-final.