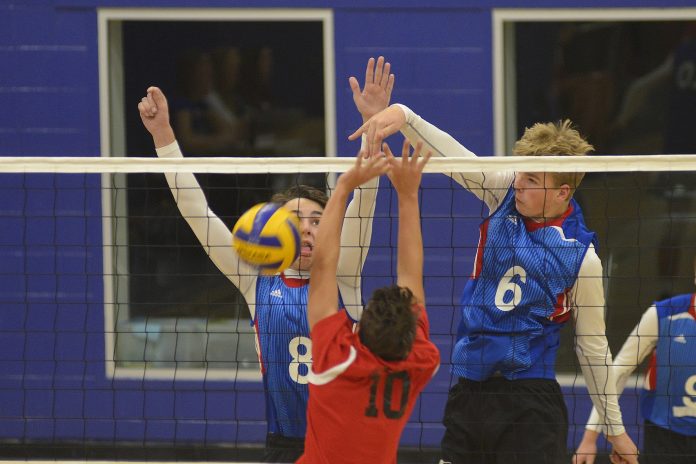 The Swift Current Comp. Colts senior boys volleyball team finished short of a playoff appearance at their home tournament over the weekend.
The Colts finished the 13-team with three match wins and three losses to miss the semi-finals on their home court.
The Colts opened the weekend with a win over North Battleford (25-17, 25-10) in front of the student body at O.M. Irwin School on Friday afternoon. They quickly added a win over Oxbow (25-16, 25-17) in front of Comp. students.
The Colts hit their first sign of adversity when they lost in straight sets to the Saskatoon Centennial Chargers (20-25, 13-25) and then lost in three sets to Balgonie Greenall (25-22, 21-25, 13-15).
Saturday, the Colts fell in three sets to Estevan (26-24, 26-28, 12-15) before concluding the weekend with a win over the Prince Albert Carlton Crusaders (25-14, 25-12).
Meadow Lake defeated the defending Balgonie Greenall Griffins in three sets to win the tournament for the first time.
The Colts are off next weekend before heading to Prince Albert for a tournament the following weekend.
Read the October 4 edition of the Southwest Booster for the complete story