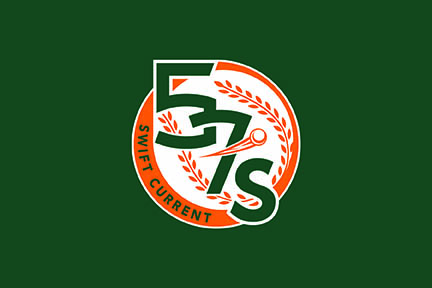 The Swift Current 57's are only one game away from playoff elimination after a 10-9 loss in extra innings to the host Regina Red Sox on Thursday.
The 57's fell behind 7-0, scored the next nine runs to take a lead in the ninth inning, but then allowed two runs in the bottom of the inning to force extra innings.
The 57's loaded the bases in the 10th inning but could not score and then Adam De La Cruz scored on a fielder's choice to clinch the win for Regina.
The 57's now trail the Western Major Baseball League Eastern Division best-of-five semi-final by a 2-1 margin.
The 57's fell behind in the third inning when the Red Sox scored four runs, capped by a two-out grand slam from Matt DeNeau. The Red Sox added to the lead with two runs in the fourth inning to make it 7-0.
The 57's responded wit three runs in the fifth inning when Keil Krumwiede hit a three-run home run. They inched closer with two runs in the eighth inning and then scored four runs in the ninth to take a brief lead.
The 57's will put their season on the line in game four in Regina on Friday. Game five, if necessary, would be Saturday back in Swift Current.