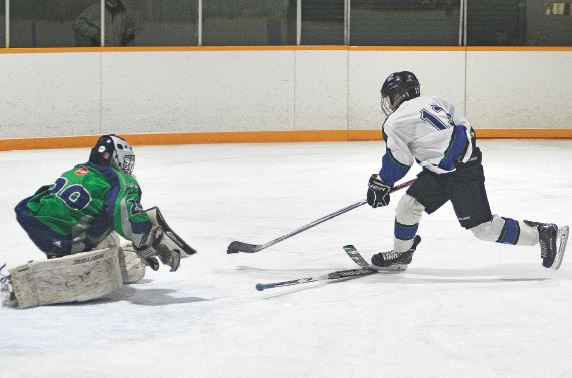 The Southwest Terminal Peewee Broncos won four games and tied once to win their 16-team home tournament over the weekend.
Friday, the Broncos got an early start to the weekend against the Saskatoon Kodiaks when they chalked up a 7-2 win. Rohan Priebe led the host team with four goals and one assist, while Kalan Lind had a goal and four assists.
Daniel Ganert added a goal and an assist and Dayne Feicht also scored. Brady Wilson
added three assists, while Jaydon Jessiman, Orin Olson, and Carter Herman all added singles.
They followed up with a 2-2 tie against the Melfort Mustangs that afternoon. Feicht and Lind scored with assists from Herman, Priebe, and Kane Klassen.
The Peewee Broncos concluded the round robin on Saturday morning with a 4-3 win against the Regina Tigers. Lind led the way with two goals and an assist, while Priebe added a goal and an assist. Jessiman also scored, while Klassen, Wilson, Rylan Silzer, and Ganert all added
single helpers.
The host team earned a spot in the final with a 3-0 win over the Prairie Storm in Saturday's semi-final, led by a goal and an assist from Lind. Wilson and Keynan Cairns also scored, while Silzer and Connor Choo-Foo added assists.
The Broncos faced the Saskatoon Titans in the championship final on Sunday and won 5-2 to win gold. Lind paced the attack with two goals and two assists, Jessiman added a goal and an assist, and Priebe chipped in two assists. Feicht and Klassen also scored, while Wilson
and Silzer added single assists. The Peewee Broncos are back in South Saskatchewan
Hockey League action this weekend when they visit the Estevan Bruins and the Weyburn
Wings.
They currently lead the league with a 12-0-0 record with 111 goals for and only 20 against.