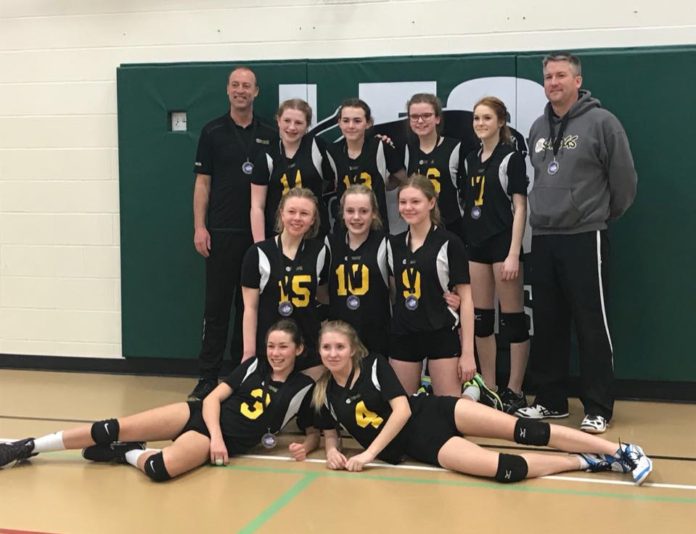 The Swift Current 14U Female Black Junior SunDogs won all six matches to claim gold at a weekend tournament in Lumsden.
The 14U Black Junior SunDogs, coached by Chris Grainger and Brad Gross, won their first five matches in straight sets and then edged the Weyburn Cobras in three sets (25-19, 21-25, 15-9) in the championship match to bring home gold from the 16-team tournament hosted by Regina QCVC.
The SunDogs open the tournament on Saturday with wins over the QCVC Intensity (25-10, 25-12), the Brandon Cougars (25-13, 25-17), the QCVC Royal Black (25-12, 25-13), and Raymore (25-15, 25-17).
They advanced to the final with a win over the QCVC Royal Purple on Sunday.