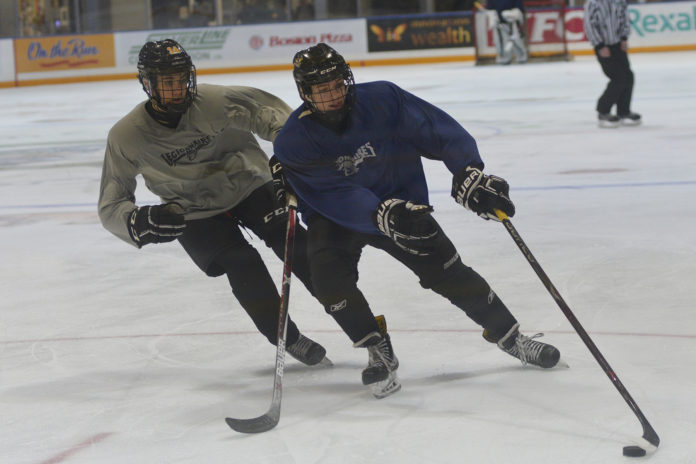 The Swift Current Home Hardware Legionnaires began the process of following up on a turnaround season when they hosted their annual spring camp over the weekend.
"It's been a great weekend," said head coach Darren Evjen. "We brought in just over 100 kids to try and make our team for next year. Really the start of next year starts this weekend. We were really excited about our camp and after we've gone through it we feel this is our best camp yet for good players. So we are real excited about where we are going next year."
A rejuvenated Legionnaires team placed fifth in the Saskatchewan Midget AAA Hockey League regular season and then defeated the Tisdale Trojans in the playoffs for their first playoff series win in well over a decade.
"Absolutely," said Evjen when asked if the momentum from the season could carry forward. "When you have success players want to come and be a part of that. What our guys did this year definitely set up for next year. The players coming back they are strong leaders and they really help the recruiting process when players come here because they want to be a part of this and they are treated very well and so that's real important."
The Legionnaires graduated nine players from the 2017-18 team, but Evjen sounded hopeful that they would be able to fill in for a strong a graduating class.
"I think one thing is we want good hockey players and good people," he explained. "When you get that combination that's when you start having real good success. When you have good players come to your camp they attract other good players. In today's world it doesn't take long to get around whether it's a good camp. We've already had a lot of good feedback about that, that there is a lot of good hockey players here. We hope that will transform into a good Legionnaires team next year."