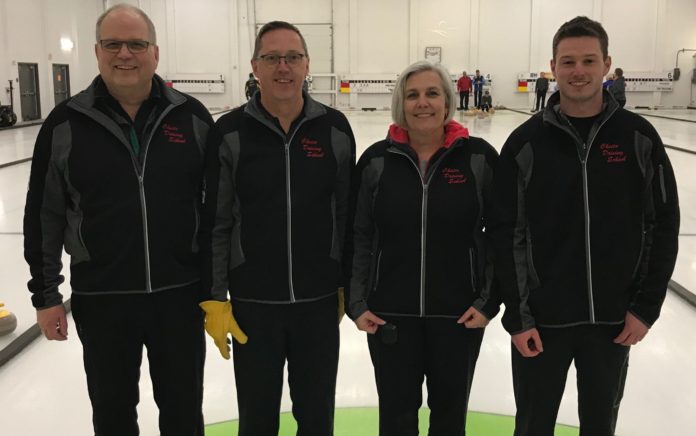 The Choice Driving School rink, skipped by Rod Quintin, won the second half Innovation Credit Union Super League championship on Thursday.
The rink was comprised of skip Rod Quintin, third Ken Koster, second Tamara Quintin, and lead Tanner Neu. They defeated Premier Tech (James) in the championship game.
Ilta Grain/Westax (Kirkpatrick) defeated B&A Petroleum (Seidler) and GJG Black Angus (Chambers) defeated Cypress Ford/Subway (Rumpel) in the other championship event games.
Kutaj defeated Swift Plumbing & Heating Ltd (Wicks) to win the consolation event, while NexGen Seeds (Greenwood) defeated TDK Trucking (Kennedy) in the other consolation event game.