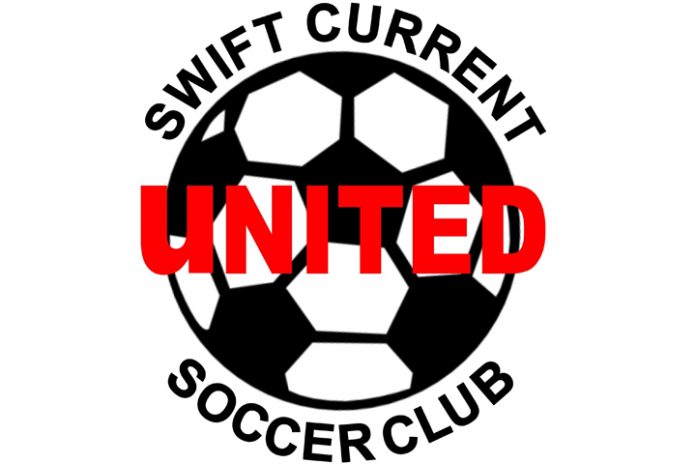 Four Swift Current United Soccer Club teams were in Moose Jaw for Indoor Soccer 6v6 Provincials over the weekend.
The United U17 Girls won all five of their matches to earn a Saskatchewan Soccer Association provincial championship.
The U17 Girls opened the weekend with a 4-1 win over the Saskatoon Lakewood Marvel.
They added a 3-0 win over Excelsior FC later that night.
They concluded the round robin Saturday with a 4-1 win over the host Moose Jaw Storm.
The U17 Girls met QC United in the semi-final on Sunday morning and advanced with a 3-0 win. They met Yorkton United FC in the championship match and won 1-0 to claim gold.
The U15 United Girls were one of nine teams at Provincials and brought home a silver medal. They won their opener 2-1 over Regina's QC United on Friday.
They added a 4-2 win over Saskatoon's Aurora Lightning on Saturday morning, but lost 3-0 to Yorkton United FC to conclude the round robin.
The U15 Girls met Saskatoon's Lakewood Heat in Sunday's semi-final and booked their spot in the championship match with a 4-0 win. They faced Lloydminster's Meridian Rustlers and lost 1-0 earn a silver medal.
The United 17 Boys also made a playoff appearance at Provincials. They opened their tournament with a 1-1 draw against Excelsior FC.
The U17 Boys defeated the Moose Jaw Storm 3-2 on Saturday. They lost their final round robin game 5-2 to Prince Albert Celtic.
The U17 United Boys rematched with Excelsior FC in Sunday's semi-final but lost 4-0 to end their weekend.
The U15 Boys were one of 12 teams competing for provincial supremacy and finished with a 1-1-1 record. They lost their opener 5-1 to Excelsior FC on Friday evening. They evened their record with a 4-1 win over FCR Royal on Saturday morning. The U15 Boys concluded their tournament with a 0-0 draw against the Saskatoon Lakewood Cosmos.