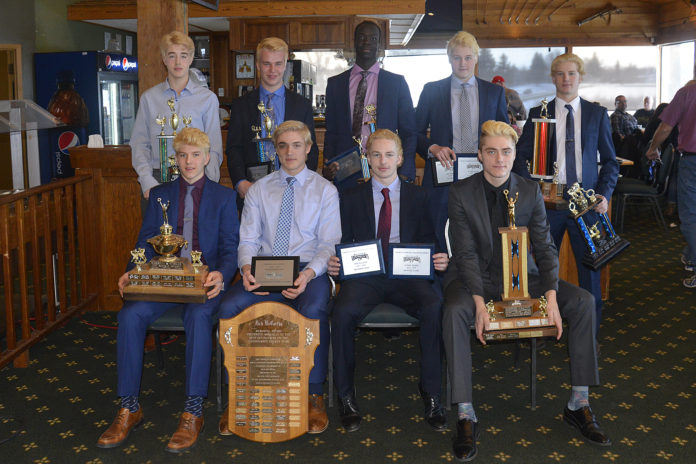 The Swift Current Home Hardware Legionnaires celebrated a successful regular season with their annual awards banquet Sunday. The Legionnaires placed fifth in the regular season with a 26-13-1-4 record to return to the Saskatchewan Midget AAA Hockey League playoffs.
Captain Owen Ozar was the recipient of three awards, including being named the team's Most Valuable Player after registering 55 points in 42 games. He also won the Player's Choice Award and finished in a three-way tie for the Game Stars Award with Hunter Lamb and Jacob Piller.
Lamb also won the Top Scorer Award with after leading the team with 64 points in 42 games.
Piller was also named the team's Top Forward after being named a tournament all-star at the Mac's World Invitational Tournament and finishing second with 63 points in the regular season.
Local product Reed Jacobson was named the team's Rookie of the Year and also shared the Subway Scholastic Award with Kersey Reich.
Defenseman Christian Riemer capped his Legionnaires career by being named the Top Defenseman this season.
Veteran forward Rin Beny took home the Coaches' Choice Award and rookie defenseman Mac Gross garnered Most Improved Player accolades.
The Legionnaires currently lead their opening round playoff series after a 6-2 road win over the Tisdale Trojans on Friday. Game two of the best-of-five series is today at 4:15 p.m. at the Innovation Credit Union iplex.