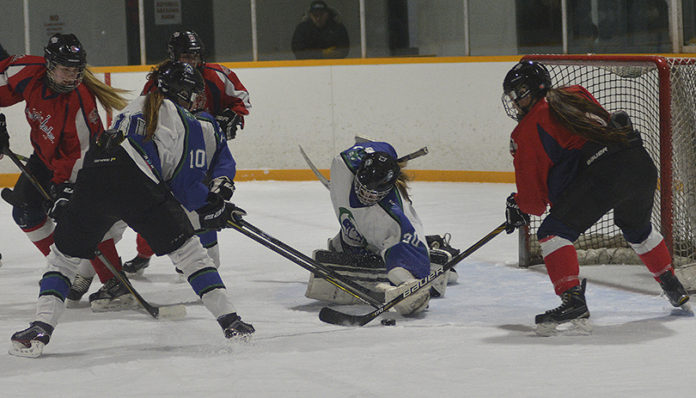 The Swift Current Full Line Ag Broncos lost both games to the visiting Regina Capitals in the South Saskatchewan Female Midget AA Hockey League over the weekend.
Saturday, the Broncos were outshot 49-34 in a 3-1 loss. Allison Wall made 46 saves in a losing cause. Kalea Sauder scored the only goal with assists from Carmen Hildebrandt and Chelsea Wilson.
Sunday, the Broncos allowed three first-period goals in a 4-1 loss. Josie Calwell scored the only goal in the second period.
The Broncos remain third in the eight-team league with a 14-8-4 record, five points back of the Capitals (18-7-1) for second.
The Broncos will conclude the regular season on Feb. 9-10 when they visit the fourth-place Estevan Bear Cats.