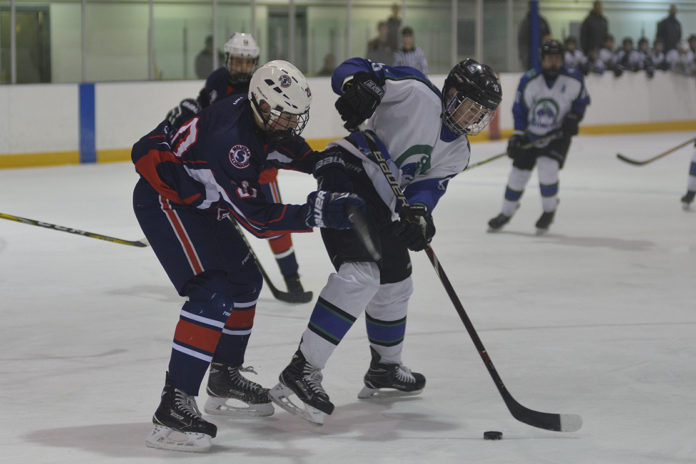 The Swift Current Kabos Broncos won at home, but lost on the road in the Saskatchewan Bantam AA Hockey League over the weekend.
Saturday, the Broncos lost 6-4 to the host West Central Wheat Kings. They scored first but allowed the next five goals to fall into an insurmountable deficit.
Kalan Lind scored twice, Joe Arntsen registered a goal and an assist, and Cash Arntsen picked up a pair of helpers. Jaydon Jessiman also scored, while Ryan McCleary, Hayden Wilm, and Noah Wills all added assists. Justin Dueck took the loss as the Broncos were outshot 25-19.
Sunday, the Broncos scored the first three goals and held on for a 3-2 win over the visiting Melville Millionaires.
Wilm and Wills each finished with a goal and an assist, while Cash Arntsen also scored. Joe Arntsen, Orin Olson, and Lind all added assists. Vincent Pinsonneault picked up the win in goal.
The Kabos Broncos continue to lead the South Division with a 20-4-0-2 record. The Broncos are back at home Wednesday to face the winless Moose Jaw Warriors (0-25-0-0) at 7:30 p.m. at Fairview West Arena.