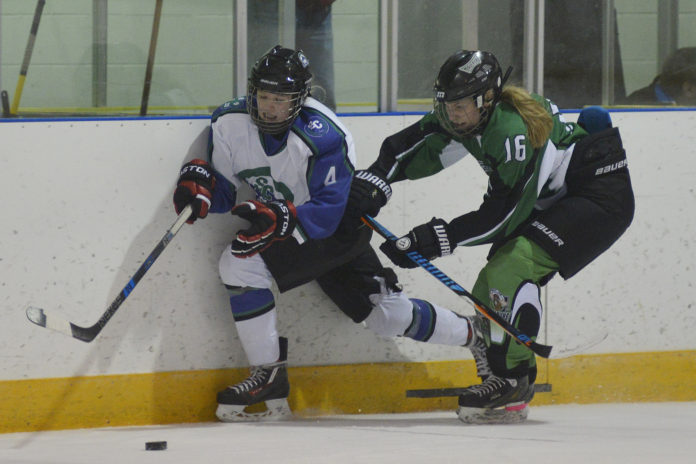 The Swift Current Full Line Ag Broncos returned from the holiday break with a blowout win over the Moose Jaw Mavericks on home ice in the South Saskatchewan Female Midget AA Hockey League Wednesday.
The Broncos outshot Moose Jaw 11-3 in the opening period and took the lead with a Josie Calwell goal. They would add five goals in the second period and two in the third period for an 8-2 win.
Calwell led the Broncos with two goals and two assists, followed by two goals from Bailey Wilson and a goal and an assist from Kalea Sauder and Chelsea Wilson.
Mahteya Dumelie and Kamryn Johnson also scored, while Jenny Hope, Kayla Keith, and Carmen Hildebrand all added assists and Chloe Hess picked up the win in goal.
The Broncos moved into third spot in the standings with a 10-5-4 record, while Moose Jaw dropped to 4-11-2 with their third straight loss.
The Broncos will host the Parkland Lions (3-13-2) for two games this weekend, on Saturday at 8 p.m. at Fairview East Arena and Sunday at 1:45 at the Innovation Credit Union iplex.