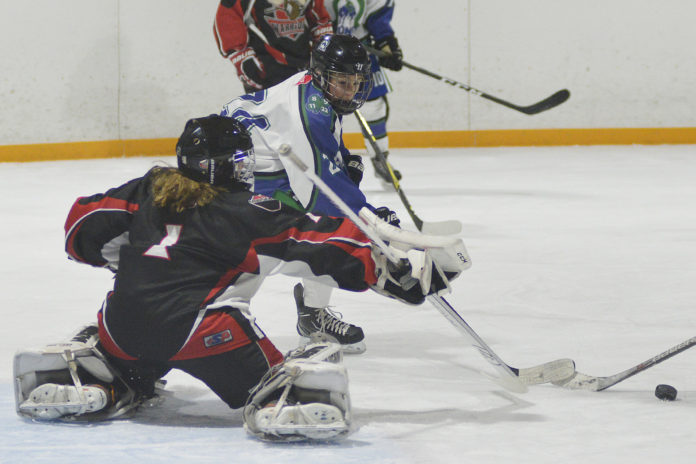 The Swift Current Southwest Terminal Broncos and visiting Moose Jaw Warriors tied 4-4 in their final South Saskatchewan Peewee AA Hockey League of the year on Thursday.
The game was tied 2-2 after two periods before Moose Jaw scored twice to take a 4-2 lead. The Broncos fought back with goals 2:56 apart to salvage the draw.
Jace Bymoen led the Broncos with two goals and one assist, while Hudson Darby and Carter Herman also scored. Brayden Sumner registered a pair of assists, while Theo McGuire and Rylan Williams added single helpers. Lukas Toth earned the draw in net.
Swift Current remains third in the league with an 8-6-2 record, while Moose Jaw improved to 4-10-2.
The Broncos will be back in league action on Jan. 12 with a return visit to face the Warriors.