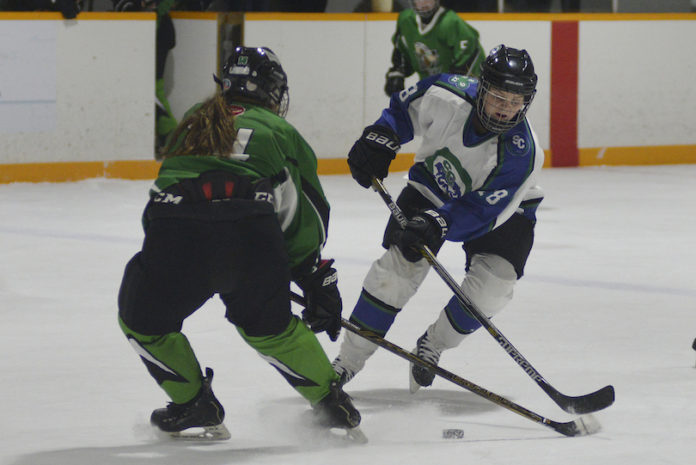 The Swift Current Full Line Ag Broncos scored the first three goals on their way to a 5-3 win over the visiting Moose Jaw Mavericks Wednesday.
Chelsea Wilson led the home team with a goal and three assists, followed by a goal and an assist from both Josie Calwell and Kalea Sauder, and two assists from Kamryn Johnson. Mahteya Dumelie and Bailey Wilson also scored, while Tiana Knight and Jannae Carlson added assists.
Sauder is now third in league scoring with 24 points, while Wilson is fifth with 22 points.
Allison Wall made 24 saves on 27 shot to improve to 7-2-3 for the Broncos. Sydney Christman took the loss with 23 saves on 28 shots.
The Broncos remain second in the South Saskatchewan Female Hockey League with a 9-4-4 record after their second straight win. They return to league action on Dec. 21 when they visit the Regina Capitals.