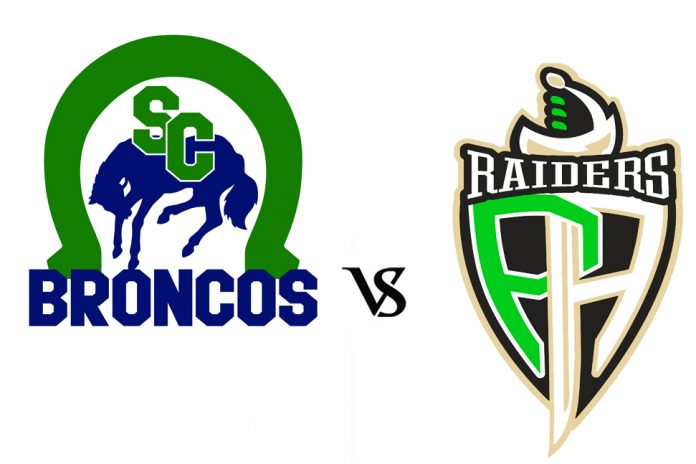 The Swift Current Broncos allowed three unanswered first-period goals in a 5-1 loss to the host Prince Albert Raiders Friday.
The Raiders took control with three goals over 14:31 in the opening stanza. Justin Nachbaur opened the scoring and then Jordy Stallard scored the next two goals for the home team.
The Raiders outscored the Broncos 2-1 in the second period before a scoreless third period. Stallard scored on the power play midway through the second period to complete the natural hat trick. Aleksi Heponiemi scored on the power play for the Broncos but Sean Montgomery answered with a power play goal to close the scoring.
Prince Albert finished three-for-six on the power play, while the Broncos were one-for-three.
Logan Flodell dropped to 9-2-0-1 with 21 saves on 26 shots over two periods before Joel Hofer stopped all 12 shots he faced in the final frame. Ian Scott got the win with 30 saves on 31 shots.
The Broncos fell to 10-3-1-0, while Prince Albert improved to 7-5-3-0.
The Broncos will host the Red Deer Rebels on Saturday 7 p.m. at the Innovation Credit Union ilex.