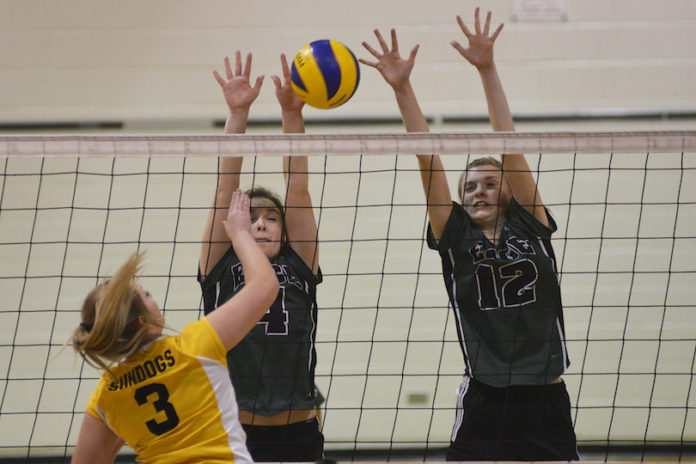 The Millar College of the Bible Edge volleyball teams won both sides of the Battle of the Southwest XII over the host Great Plains College SunDogs Wednesday in Swift Current.
The women opened the evening with a very close match between the Southwest rivals. Millar took the opening set 25-19 before the SunDogs responded with a 25-17 win. Millar emerged from the third and deciding set with an 18-16 victory to wrestle the Battle of Southwest Cup back from the SunDogs.
Millar Edge coach Missy McComish said her team typically has a tough time getting going for mid-week games as they usually play on weekends.
"So our passing struggled a little bit to start with, but as the game went on I was really proud of the girls and their fight… It was such good competition with the SunDogs. It is a lot of fun to watch, a lot of fun to play and be a part of. I was really proud of the girls. For the most part the passing was really good and the serving helped us quite a bit too," said McComish.
The men's match was every bit as exciting, beginning with a 26-24 win for the Edge. The SunDogs responded with a 25-18 win to force a third set, but the Edge prevailed with a 15-10 win to claim the cup for a sixth straight year.
"It's always nice," said head coach Kevin Peters of the win. "It's just really awesome to see everybody out here. It's definitely not all Millar fans out here, so that's what's really nice about it. It seems like every year there's more and more Swift Current fans that come out and experience it. I am happy for sure."