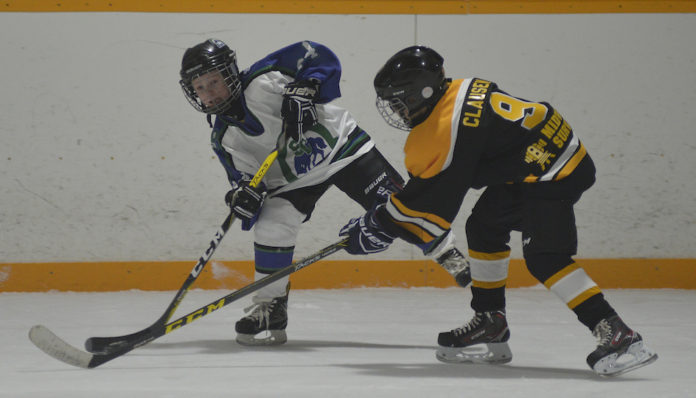 The Swift Current Tarpon Energy Atom Tier I Broncos won all three games over the visiting Estevan Bruins over the weekend.
The Broncos opened the weekend with a 14-1 win, led by four goals and four assists from Parker Rondeau and two goals and six assists from Ryder Woods. Brady Simpson added a goal and three assists, while Aidan Robinson posted a goal and two assists. Ty Switzer and Daxer Schroeder both scored twice, Nate Silbernagel had a goal and an assist, Levi Wills notched two assists, and Jackson Tuplin also scored.
The onslaught continued Saturday when the Broncos won 8-0, led by a goal and four assists from Rondeau. Woods followed with two goals and two assists, while Schroeder had two goals and one assist and Switzer found the back of the net twice and Hayden Winslow also scored. Robinson registered a pair of assists, followed by singles from Silbernagel and Derric Dulatre.
The Broncos concluded the weekend with a 12-3 win on Sunday morning. Woods led the attack with three goals and four assists, Rondeau added four goals and two assists, and Schroeder added six assists.
Dulatre and Robinson each registered two goals and two assists, while Wills also scored. Switzer chipped in three assists, while Silbernagel, Winslow, Simpson, and Aston Annesley all added single helpers.
The Atom Broncos will be back in action on Saturday in Moose Jaw.