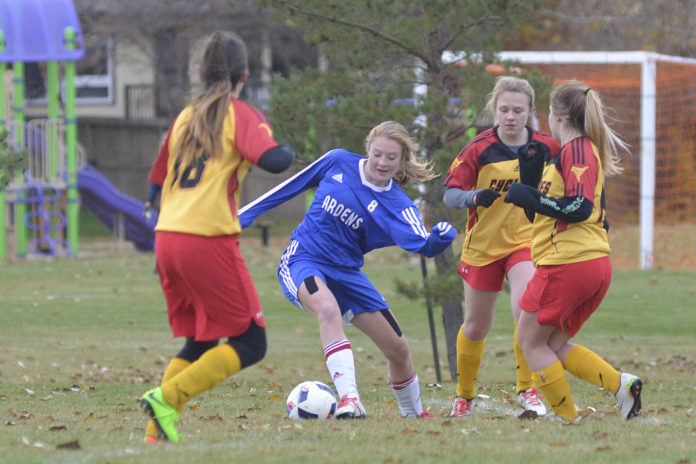 The Swift Current Comp. Arden advance to the Moose Jaw High School Soccer League championship match with a shutout win over the Moose Jaw Central Cyclones Thursday.
The top seeded Ardens were largely contained in the first half by a well-organized Cyclones team but rookie Taylor Kohls was able to send a half-volley off the post and in for a 1-0 lead in the 31st minute.
Kohls added a second goal in the 55th minute and MJ Anderson added a goal less than two minutes later to stretch the lead to 3-0. Rebecca Treen added a goal in the dying moments to help seal the win.
Jaden McKenzie picked up the shutout for the eight-time defending league champions. Ali Vance assisted on two goals while Lauryn Hayes and Jannae Carlson also earned assists.
The Ardens will now face the Weyburn Eagles for the league championship next Tuesday.