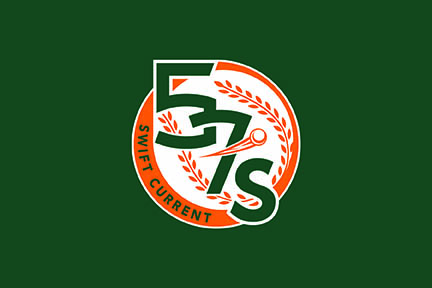 The Swift Current 57's manufactured a seven-run ninth inning to defeat the host Regina Red Sox 14-10 Thursday.
The 57's trailed 8-7 heading into the final inning until they combined five hits with two errors to score seven runs for their third straight win. The inning included back-to-back two-run doubles from Kyle MacDonald and Bodie Cooper as well as a two-run home run from designated hitter Brett Esau.
The game featured six home runs in total, including a pair of two-run shots from left fielder Blake Adams, who now leads the Western Major Baseball League with six home runs and is second with 27 runs batted in.
Both starters got shelled in the game, but Keil Krumwiede earned the win for the 57's after two scoreless relief innings in his first pitching performance of the season.
MacDonald and Esau both had three-hit outings, while Riley Campbell scored four runs.
The 57's improved to 14-8 and now trail the Red Sox (15-7) by only one game for top spot in the Eastern Division. The two teams will rematch Friday in Regina.