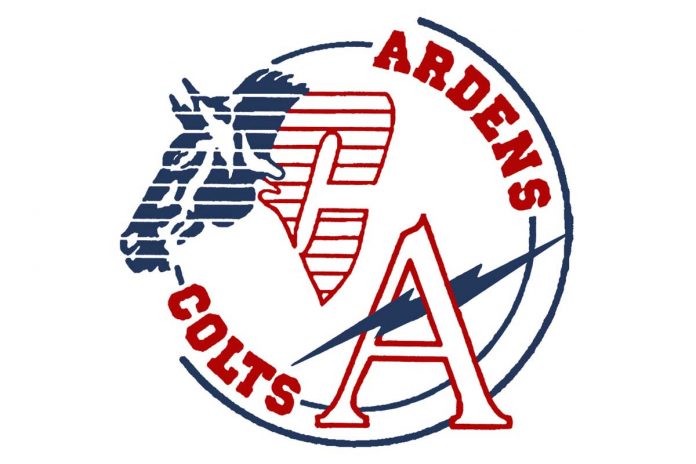 The Swift Current Comp. Ardens senior girls basketball team picked up a pair of wins to place third at the ECS Shoot For a Cure Tournament in Estevan over the weekend.
The Ardens opened the tournament with a 77-51 win over Yorkton Regional. Grade 11 guard Ali Vance led the Ardens with 14 points, followed by eight from Kennedy Choo-Foo.
"I thought we did a really nice job of flowing from our transition offense to our half court offense which led to us getting a ton of open looks. We made nine three point shots, which really spread the floor and allowed us to get easy looks inside too. It was probably our best offensive performance of the year," said coach Andrew Herrick.
The Ardens let a 20-point first-half lead slip through their fingers in a 57-53 loss to the host Estevan Elecs in the semi-final. They missed a three-pointer in the dying seconds that would have given them the lead. Grade 10 Danika Messer paced the offense with 13 points, followed by 11 from Vance.
"Against Estevan we got off to a great start and the girls were really playing together at a high level on both ends of the floor. Once we got up 20 early I think we relaxed a little bit too much, especially on the defensive end and that allowed them to get back into it. It was also one of those games where we couldn't miss for the first 15 minutes of the game and then we couldn't buy a basket for the next 15 minutes," explained Herrick.
"The fourth quarter was back and forth and at the end they made one more play than we did. I give a ton of credit to Estevan for clawing their way back into the game and then their senior Kobitz hit a big thee to essentially win the game with less than 10 seconds left. Hopefully it's a game we learn from heading into playoffs; that you need to compete for 40 minutes against good teams," he added.
The Ardens made eight three-pointers in their final game to defeat the Notre Dame Hounds 73-54. Choo-Foo poured in 19 points, followed by 12 points from senior guard Katie Braun.
"We gave ourselves great scoring opportunities with our spacing and ball movement again leading to great looks at the hoop. I thought we did a great job of matching their physicality and intensity right off the start. Anytime you can get a win against Notre Dame you know your team played at a high level and executed on both ends of the floor," said Herrick after an important win over a regional rival.
The Ardens improved their season record to 16-14. They host the North Battleford Comp. Vikings in their Pink Game Thursday at 6 p.m. They also host the Moose Jaw AE Peacock Toilers on Friday at 4 p.m.