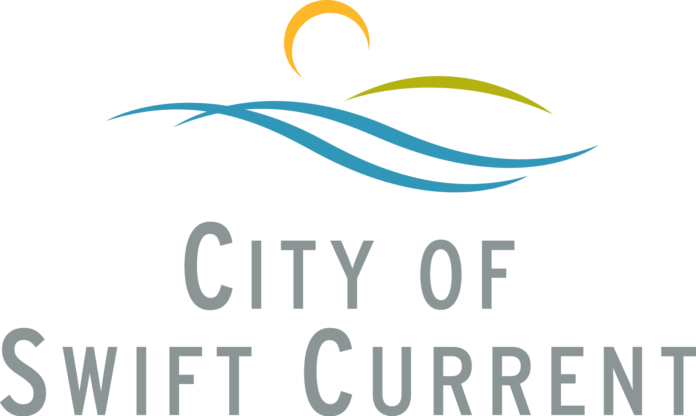 Contributed
The City of Swift Current Community Services Division is eager to announce that as of Sept. 6, the Plewis Automotive Group Inclusive Park located on Central Avenue South and Gladstone Street is officially open to the public. 
The first of its kind in the community, it boasts a playground surface of 9,000 square feet and twelve implements and was designed with principles of inclusivity tailored specifically to the play environment.  
Last summer, community members were invited to a public consultation regarding the inclusive park and playground design. Much of the feedback from this consultation is evident in its features. One of the unique inclusionary aspects is the adult change table found in the washrooms. This is the very first in Swift Current and will provide the opportunity for all community members to feel welcome while at the facility.
"We are very grateful for the partnerships that have made this day possible," stated Swift Current Mayor, Al Bridal. "This project has been supported by PrairiesCan through the Canada Community Revitalization Fund (CCRF) in the amount of $750,000 in conjunction with the significant naming rights commitment by the Plewis Automotive Group. The park has rejuvenated the space located at the former long-term care facility site, thanks to a partnership with the Province of Saskatchewan. To see this day arrive after all the anticipation, brings a tremendous appreciation for all who have worked toward it becoming a reality," he explains.
"The opening of this new accessible outdoor space in Swift Current marks a successful shared commitment between the community, local business and the federal government to provide public spaces that everyone can enjoy," said the Honourable Dan Vandal, Minister for PrairiesCan. "Through the Canada Community Revitalization Fund, our government supports communities across the Prairies to build and modernize local infrastructure that will have a positive impact on residents and visitors for years to come."
"At the Plewis Automotive Group we believe that our community is 'Better Together'. Because of the very generous support our businesses have enjoyed from the community, we are able to give back by supporting projects that make the community a better place. The inclusive park is a perfect fit, bringing people of all abilities together. We are honoured to have a part in that." explains Ryan Plewis, Partner in the Plewis Automotive Group. "We believe play is for everyone."
The City of Swift Current is thrilled to open the park and looks forward to watching the community play and grow in this welcoming recreational green space.
Further information about the project can be found on the City's website at www.swiftcurrent.ca/play or by contacting the Community Services Division at 306.778.2787 or communityservices@swiftcurrent.ca.