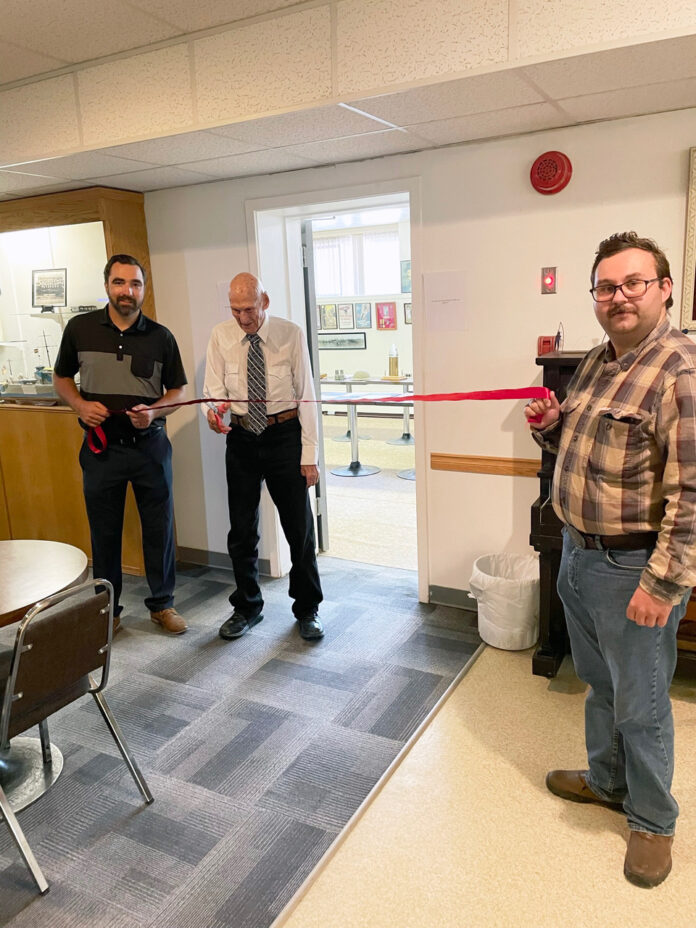 By Matthew Liebenberg
There will be an opportunity for the public to learn more about the activities of the Legion in Swift Current and to visit the branch museum during the inaugural National Legion Week.
The Royal Canadian Legion Branch 56 is hosting both activities on Sept. 23 in observance of National Legion Week, which takes place from Sept. 17-23.
John Griffin, the public relations officer for the branch, said the branch decided to host these activities for two reasons.
"It's important not only as a Legion branch to do this, because it's something that Dominion Command has put out, but it's also important just to help get out the word in our community about the Legion and what we do," he explained. "It gets people thinking and engaged with the Royal Canadian Legion."
The establishment of this inaugural National Legion Week was approved by the Dominion Executive Committee, which is part of the Legion's national command structure. It will become an annual event each September that will start on the third Sunday of the month in honour of Battle of Britain Day and concluding on the following Saturday.
Legion Week has been observed by individual provincial commands and branches since the 1980s, but this will be the first national observance of the event.
"To the best of my knowledge, this is the first time that we've done anything in this regard in Swift Current," he said.
The purpose of National Legion Week is to put the spotlight on the work done by local branches and to engage the community.
"The main objective of Legion Week is to educate visitors on the good work their local Legion branch does within the community and reinforces the importance of the role that they play in the shared mission to serve and support Canada's veterans," he said. "It's also a way to increase visitors and patrons, as well as recruitment of new members and volunteers into not only local branches, but into the Royal Canadian Legion as a whole."
The Swift Current Legion is therefore hosting two activities from noon to 5 p.m. on Sept. 23. Visitors will have an opportunity to tour the newly established Branch 56 Museum and there will be an open house to learn about the mission and services of the Legion, including the various ways to join the organization and what volunteer opportunities are available.
"I think in our community a lot of people know about the Royal Canadian Legion and what we do, because we are a branch that does do a lot of promotion," he said. "But it's still good to get this out there. What our mission is, what we can do for the community as well as veterans, and just to let people know if they would like to join us, they're more than welcome."
The Legion branch in Swift Current currently has just over 300 members, but they are always looking for new members who support the organization's mission to serve veterans and their families, as well as to promote remembrance.
"I think one of the things people don't realize is that you don't necessarily have to be a veteran to be a member of the Legion," he noted. "There's different levels of membership. … We're always in need of members who are willing to step up and help with the poppy campaign and help with other Legion initiatives."
He added that the organization provides members an opportunity to make a difference in the community and at the same time it offers fellowship to them.
"We do a lot of volunteer work within the community as well as promoting remembrance and helping veterans, that's a major part of the Legion, but it's also a social club where people of a like mind can gather and enjoy each other's company," he said.
The Legion has a long history in Swift Current dating back to the First World War. The Royal Canadian Legion was officially founded in 1925, but the local branch history can be traced back even earlier.
"Branch 56 started in 1915 as part of the Army and Navy Veterans League," he said. "So we've been in the community in various forms since 1915. The history of the Legion actually is quite interesting, when you get into it. It's sort of an amalgamation of a bunch of different associations, and then it kind of came together to make one."
The Swift Current Legion Museum, which officially opened in early July, provides a glimpse into the organization's past as well as Canada's military history associated with Swift Current.
"The museum has a wide range of items in there, from documents and other ephemera to uniforms, inert munitions and pieces of equipment," he said. "There's something for everyone, no matter what they're interested in, whether it be naval items, maps or documents. There's something for everyone to come and look and enjoy, and a lot of the items in there do have local connection, because they have been donated by people who lived in our community."
There is a variety of regular events each week for members at the Swift Current Legion Hall and one of those will take place at the end of the museum tours and open house at 5 p.m. on Sept. 23.
"We have meat draws on a weekly basis every Friday and Saturday at five," Griffin said. "Anyone who comes down for the museum tours and the open house, if they'd like to stay for meat draws, they're more than welcome and learn a little bit about the social aspect of the Legion."
The Swift Current Legion Hall is located in the downtown area at 239 1st Avenue NE. For more information about Branch 56, visit its website at: www.swiftcurrentlegion.ca