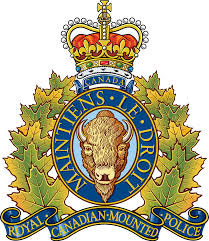 Contributed
Earlier this year, Saskatchewan RCMP's Swift Current Saskatchewan Trafficking Response Team (STRT) began an investigation into a human trafficking operation.
Investigation determined an adult female from Bangladesh was staying in Canada on a visitor's permit when she answered an advertisement on a popular job bank for work at a restaurant. The woman relocated to Saskatchewan from out of province, and was provided a working permit.
The woman was forced to work 10 to 12 hours a day, seven days a week, for several months at restaurants in Gull Lake, Elrose and Tisdale. When she wasn't working, the woman was forced to stay in an unfinished, concrete basement, which was dimly lit and heavily water damaged. The woman was threatened by her employers that her working permit would be taken away or police would be called if she did not comply with the demanding work schedule and restrictions to her freedoms.
As a result of investigation and consultation with Crown Prosecution, on June 29, Saskatchewan RCMP's STRT arrested two adult males in Tisdale. A third adult male was arrested in Elrose on July 5.
41-year-old Mohammad Masum from Tisdale and 52-year-old Sohel Haider from Elrose are each charged with one count, trafficking a person, Section 279.01, Criminal Code. Masum is also charged with three counts, sexual assault, Section 271, Criminal Code. The third male was released without charge.
They are scheduled to appear in Rosetown Provincial Court on July 13, 2023.
The victim has been provided with supports, including advising her of protections available to her under Saskatchewan's Protection from Human Trafficking Act.
"This investigation illustrates human trafficking can take many forms, including forced labour. This isn't just a big city issue – human trafficking is present in communities both big and small, including in Saskatchewan. It's important that residents recognize the signs of trafficking and report these occurrences to police immediately," says Supt. Glenn Church, officer in charge of Saskatchewan RCMP's Saskatchewan Enforcement Response Team (SERT). "We have dedicated resources like STRT working to dismantle trafficking rings, and helping to connect victims with the assistance and resources they need."
"Keeping the people of our province safe is a crucial priority for the Government of Saskatchewan," Minister of Corrections, Policing and Public Safety Minister Tell said. "We are pleased to fund the Saskatchewan Enforcement Response Team and appreciate the work they do to ensure our communities are safe places to live, work and raise a family."
Investigators believe there may be more victims of this human trafficking operation and the investigation continues.
If you have information about this or any other incident of human trafficking, or if you or someone you know may be a victim of it, call police immediately. You can also contact the Canadian Human Trafficking Hotline at 1-833-900-1010. It's confidential, available 24/7 and offers services in more than 200 languages. Information can also be submitted anonymously by contacting Saskatchewan Crime Stoppers at 1-800-222-TIPS (8477) or www.saskcrimestoppers.com.
Saskatchewan RCMP's Yorkton STRT, Moose Jaw Crime Reduction Team and Prince Albert General Investigation Section, FINTRAC, the Saskatchewan Ministry of Labour Relations and Workplace Safety, the Saskatchewan Ministry of Immigration and Career Training, the Saskatchewan Ministry of Justice and the Canadian Border Services Agency assisted in this continuing investigation.
The Saskatchewan Enforcement Response Team (SERT) consists of Saskatchewan RCMP's Crime Reduction Team (CRT) and Warrant Enforcement Suppression Team (WEST), as well as the Saskatchewan Trafficking Response Team (STRT). SERT will help the Saskatchewan RCMP continue to fulfil its mandate as the province's police force – keeping our communities safe.
STRT's objective is to stop or disrupt inter and intra-provincial criminal groups involved in the trafficking of controlled substances and firearms, as well as human trafficking. There are currently two STRT offices – one in Yorkton and one in Swift Current.
Information on recognizing human trafficking can be found here: https://www.rcmp-grc.gc.ca/en/human-trafficking/recognizing-human-trafficking-victims